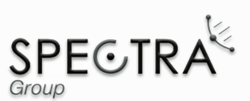 Spectra Group (UK) Ltd. has announced an extension of the SlingShot® sales partnership with Airbus — SlingShot is a cost-effective solution that enables secure BLOS COTM (Beyond Line Of Sight Communications On The Move) using in-service tactical radios connected to a global commercial satellite network provider.


Using SlingShot, existing tactical radios can be connected to commercial L-band SATCOM in order to extend secure Command and Control COTM for UHF and VHF radios BLOS. Small, lightweight and flexible, SlingShot can be used dismounted or on any transport platform, including fixed wing aircraft and helicopters, extending tactical communications to where it is needed.

With reduced cost compared to other SATCOM BLOS options, increased channel availability and minimal training burden, SlingShot is redefining tactical communications.

Daz Ware, the Head of Sales for UK Land at Airbus, explained that the ability to communicate from anywhere to anywhere is critical in the military environment. As a leading military communications service provider, it is important for Airbus to have a wide range of solutions in the company's portfolio to meet all our customers' needs and requirements and this partnership with Spectra offers this unique radio extension capability to complement an already strong company portfolio.

Steff Taylor, the Head of Business Development at Spectra said, noted that before the development of SlingShot, military forces and government agencies were limited to line of sight tactical communications on the move. Slingshot offers dedicated bandwidth for secure communications while creating a BLOS communications network that can extend over thousands of kilometers. This is a capability that Airbus will be able to offer their customers on a wider basis. Working with its worldwide sales team to supply SlingShot, this partnership builds on two years of successful delivery to the UK. This relationship shows the strength and importance of SlingShot in defence and national security market places.