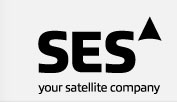 [SatNews] SES (NYSE Euronext Paris and Luxembourg Stock Exchange: SESG) announced that Thailand's IPMTV is ...
leasing additional capacity and extending its current capacity contract beyond 10 years—the broadcaster will also migrate from SES' NSS-6 satellite to the newly-launched SES-8 satellite.
SES-8 was successfully launched by SpaceX from Cape Canaveral, Florida on 3 December 2013, and will be co-located with NSS-6 at the prime orbital location of 95 degrees East. The deal allows IPMTV, an established satellite TV provider, to continue to expand its reach of four million TV households in Thailand. It currently broadcasts over 150 local channels to its subscribers, with 21 channels in High Definition.
For further information, access: http://www.ses.com/