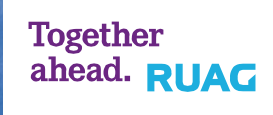 A special upcoming launch in late August is set for the European Space Agency's (ESA) wind satellite, Aeolus which will use a special laser to observe air currents and winds. RUAG Space created the central computer (or "brain") that is powering the satellite.
The RUAG Space site in Sweden designed and produced the Satellite Management Unit, which is the central computer for the Aeolus satellite. Peter Guggenbach, CEO, RUAG Space said they are proud to be creating the 'brains' behind numerous satellites currently in orbit. More than 350 of their On-Board Computers have been successfully launched into space, and they look forward to continuing to work with partners such as ESA for these important missions.
Aeolus is the first space mission to acquire profiles of the wind on a global scale. These near-realtime observations will improve the accuracy of numerical weather and climate prediction and advance our understanding of tropical dynamics and processes relevant to climate variability.
RUAG Space also delivered structures and mechanisms for the satellite as well as the thermal insulation, which protects the Aeolus satellite from extreme heat and cold in space. RUAG Space is Europe's market leader in thermal insulation for satellites. The products have been delivered to the satellite builder and prime contractor Airbus Defence and Space.
Aeolus will be launched on a Vega rocket. The rocket will be equipped with a payload fairing produced by RUAG Space and – like the satellite – with a central computer or "brain" from RUAG Space.