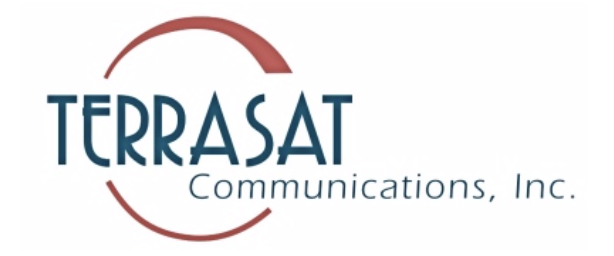 Terrasat Communications, designers and manufacturers of RF solutions for Satellite Communications systems, presents the latest state-of-the-art IBUC for Fly-Aways and COTMs ... the IBUC 3. In early May Terrasat will be showing this latest in the IBUC line at Satellite 2019 at booth 1135.

This latest in Terrasat's technology is now an ultra-lightweight, super compact, available up to 40W and comes with a three-year warranty.
All IBUCs allow the operator to customize configurations and manage alarms and sensors for real-time network management and control. IBUC reliability is baked into the IBUC3 design and verified through intensive individual unit testing. Through conservative engineering, Terrasat products have gained a reputation for enduring over the long term in extreme operating conditions.
Terrasat's IBUC, the Intelligent Block UpConverter, brings advanced features and performance to C-band, X-band, Ku-band, and Ka-band satellite Earth terminals and VSATs. The products offer value at a reasonable cost, affording their customers the ability to keep up with the competition.