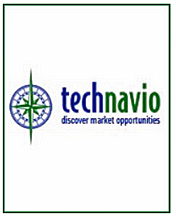 Now available from ASDReports is Technavio's Global Satellite Manufacturing and Launch Market 2016-2020 market analysis and report.
Technavio's analysts forecast the global satellite manufacturing and launch market to grow at a CAGR of 4.95 percent during the 2016 to 2020 time period. This report covers the present scenario and the growth prospects of the global satellite manufacturing and launch market and, to calculate the market size, the report considers the revenue generated from various segments, such as application and geography.

The market is divided into the following segments, based on geography:

Global Satellite Manufacturing and Launch Market 2016-2020 has been prepared based on an in-depth market analysis with input from a number of industry experts. The report covers the market landscape and the growth prospects over the coming years. The report also includes a discussion of the key vendors operating in this market.
Some of the key questions that are answered in this report include...
What will the market size be in 2020 and what will the growth rate be?
What are the key market trends?
What is driving this market?
What are the challenges to market growth?
Who are the key vendors in this market space?
What are the market opportunities and threats faced by the key vendors?
What are the strengths and weaknesses of the key vendors?

When this market report is purchased, one free hour of the firm's analyst's time will also be offered to buyers.
Research methodology is based on extensive primary and secondary research. Primary research includes in-depth interviews with industry experts, vendors, resellers and customers. Secondary research includes Technavio Platform, industry publications, company reports, news articles, analyst reports, trade associations and the data published by Government agencies.
To learn more about this informative report, please access www.asdreports.com/market-research-aerospace-defense