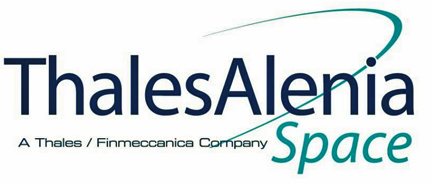 [Satnews] Millions of households and businesses throughout the Middle East and Africa will soon be enjoying enhanced TV broadcast and broadband telecommunications after ARABSAT-6B (BADR-7), a satellite developed by Airbus Defence and Space with Thales Alenia Space, is boosted into orbit on November 10.

Airbus Defence and Space technicians are busy at the French Guiana spaceport preparing ARABSAT-6B for its launch into a geostationary transfer orbit aboard Ariane 5, Europe's heavy launcher for which Airbus Defence and Space is the main industrial partner. ARABSAT-6B will join the fleet of communications and broadcasting satellites operated by the Arab Satellite Communications Organization, which has provided state-of-the-art telecommunications and TV broadcast services to people in some 100 countries for almost 40 years.
Developed together with Thales Alenia Space, ARABSAT-6B will be renamed BADR-7 once it has been successfully launched into orbit. It will have a launch mass of 5,800kg and 11.5 kW of power. Over the course of more than 15 years in orbit, it will operate 27 transponders in Ku-band and 24 beams in Ka-band, in addition to transponders in Ka-band dedicated to optional services.

ARABSAT-6B is the third of five telecommunications satellites built by Airbus Defence and Space to be launched in 2015.
Executive Comment

François Auque, Head of Space Systems, said, "The upcoming launch has a special significance for Airbus Defence and Space. Not only is it the first sixth-generation Arabsat satellite in which we have incorporated the best of our expertise and technologies, but also the seventh Eurostar satellite we are delivering to Arabsat. I am absolutely delighted about our continuing strategic partnership with the Arab Satellite Communications Organization, which has been providing people across the Middle East and worldwide with the best that space has to offer for almost 40 years."

Khalid Balkheyour, President and CEO of Arabsat, said, "BADR-7 will be joining our Badr-network at Arabsat 26 deg E. hotspot, expanding our coverage over MEA region. It will carry a dedicated Ka-band payload for broadband and interactive triple play services. BADR-7 will also enable Arabsat to access new markets in Ku-band for telecom and DTH over Africa."