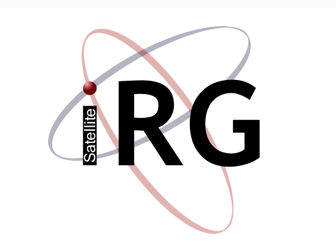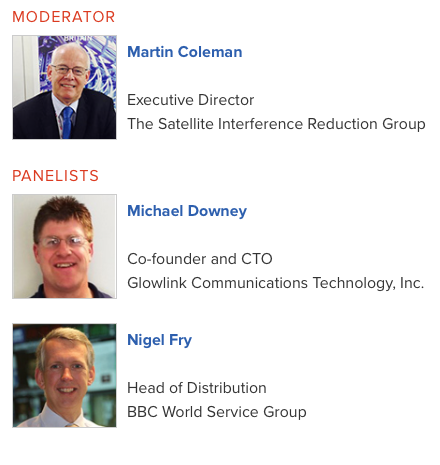 The question has been around for a while, the issue of satellite interference and what can be done about it.
At NAB Las Vegas 2017 The Satellite Interference Reduction Group (IRG) will be moderating a panel, "Is Technology Actually Solving Interference for the Broadcaster?"
Real-life examples will be given from technology providers and broadcasters.
The panel will include
Nigel Fry, Head of Distribution, BBC World Service Group
Michael Downey, CTO, Glowlink Communications Technology
Roger Franklin, CEO, Crystal
Bob Potter, VP Signals and Ground Systems, Kratos Communications
​
The panel will discuss the innovative technology that is available to help reduce interference for the broadcaster and developing processes and matching technology for the future. Satellite interference has been a talking point in the broadcasting and satellite industry for several years, and during this time, there have been innovations, advancements and initiatives.
The good news is that sectors across the industry are working on technologies to counter interference, many of which are available for use right now.
This panel will discuss developments, what is available to the broadcaster, the effect this is having and what else can be done.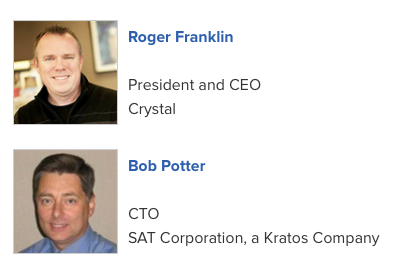 Martin Coleman, Executive Director, IRG commented that almost everyone watching TV in the world is dependent upon satellite services either directly or indirectly for the channels they watch, be they domestic or international.
He continued that we now need to get broadcasters up-to-date on the technologies available and those to come and cast a wary eye on the future.

The panel is set to take place on Wednesday, April 26th, from 3:00 PM - 4:00 PM in room N255. More information available here.