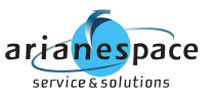 Arianespace's year-opening Ariane 5 flight Flight VA247 has been authorized for liftoff on February 5 following today's launch readiness review, which was conducted at the Spaceport in French Guiana. The company is planning as many as 12 missions this year using the heavy-lift Ariane 5, medium-lift Soyuz and lightweight Vega.
This milestone confirmed that the heavy-lift launcher and its dual-satellite payload – comprised of Saudi Geostationary Satellite 1/Hellas Sat 4 (HS-4/SGS-1) and GSAT-31 – are flight-ready, along with the Spaceport's infrastructure and the network of downrange tracking stations.

Ariane 5 will deliver a total payload lift performance of 10,018 kg. on the mission to geostationary orbit, which is designated Flight VA247. This total includes the two satellite passengers, plus the workhorse vehicle's dual-payload deployment system and integration hardware.

Follow Arianespace's launch activity at: http://www.arianespace.com
Flight VA247 will be carrying a payload estimated at 10,018 kg. This total factors in the two satellite passengers' combined liftoff mass, as well as hardware for Ariane 5's dual-payload deployment system.

Riding in Ariane 5's upper position, HS-4/SGS-1 is to be released first in the flight sequence, with its separation occurring 27 minutes after liftoff. Built by Lockheed Martin Space, it is a geostationary "condosat" for Saudi Arabia's King Abdulaziz City for Science and Technology (KACST) and Greek-Cypriot satellite operator Hellas Sat, an Arabsat subsidiary.

Completing the mission will be the deployment of Ariane 5's lower passenger, GSAT-31, which will occur 42 minutes after the flight begins. This spacecraft was designed and manufactured by the Indian Space Research Organisation (ISRO) to reduce the digital divide in India.