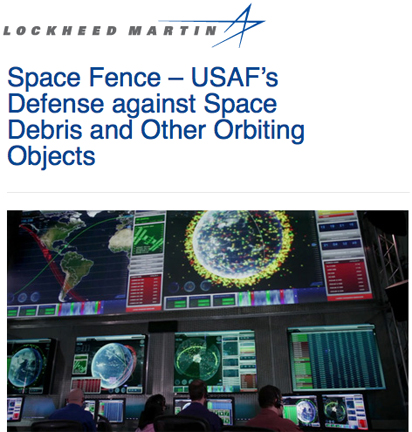 [Satnews] In a special February ceremony on Kwajalein Atoll in the Pacific Ocean—more than 2,100 nautical miles southwest of Honolulu—the U.S. Air Force and Lockheed Martin [NYSE: LMT] broke ground at the future six-acre site of the new Space Fence radar system.
The event marks the official start of construction for the S-band ground-based radar system, designed to replace the 1960s Air Force Space Surveillance System to improve the way objects are tracked in orbit and increase our ability to predict and prevent space-based collisions.
In addition to the radar arrays, the Kwajalein installation will include an on-site operations center and an annex to the current island power plant that will ensure the Space Fence system has everything necessary to provide continuous space situational awareness.
Lockheed Martin won the $915 million contract in June of 2014 to engineer, manufacture and deploy the Space Fence radar system. The total contract value is estimated at greater than $1.5 billion over an eight-year period of performance if all options are exercised.
The Lockheed Martin-led team—which includes AMEC Foster Wheeler and General Dynamics SATCOM Technologies—has decades of collective experience in space-related programs, including sensors, mission processing, cataloging, orbital mechanics, net-centric communications and facilities.
"The number of small satellites and satellite operators around the world is skyrocketing, rapidly crowding an environment already congested by the more than 17,000 pieces of space debris that we are able to track today," said Steve Bruce, vice president for Advanced Systems at Lockheed Martin's Mission Systems and Training business. "By comparison, when it comes online in 2018, Space Fence will enable the Air Force to locate and track hundreds of thousands of objects orbiting Earth with more precision than ever before to help reduce the potential for collisions with our critical space-based infrastructure."