Many might believe that not much can be accomplished in a single day's event when imparting special insights to others... and they would be totally incorrect... with expertise and drive and a desire to learn, a single day can infuse an event's attendees with in-depth actionable knowledge.
An event of such influence is the informative, one day, Space and Satellite Regulatory Colloquium that will be held in Washington DC at 1900 K Street on October 20th from 8:00 a.m. to 5:45 p.m. Satnews, in collaboration with Mansat and Dentons US LLP, is presenting this event which will immerse attendees with subjects that will cover emerging space law and the regulatory issues that face the US administration and international governments. The event will include 11 panels of legal and regulatory experts who will discuss the most pressing of issues.
The day starts with breakfast at 7:00 a.m. and concludes with a reception that will be offered at the close of the proceedings... lunch is also provided.
To learn more about the Space and Satellite Regulatory Colloquium, please access this direct link to the infosite...
The invited speakers include...
Giovanna Cinelli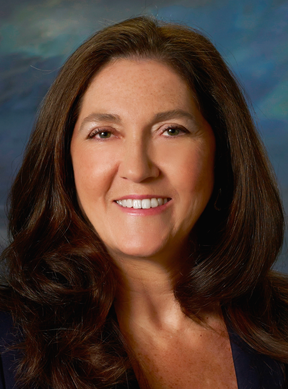 Giovanna M. Cinelli is a partner at Jones Day and leads the Firm's national security practice within the Government Regulations practice group. She counsels companies in navigating compliance issues involving US Government export investigations (civil and criminal), transaction due diligence, CFIUS, export licensing, national security policy assessments and export enforcement settlements.
She serves as an expert witness on complex export issues affecting litigations and arbitrations and was listed in Chambers Lawyers Research as a specialist in export compliance, a 2014 Chambers USA "Leader in Their Field" for export controls and sanctions, as well as a 2012 and 2013 Washington, DC "Super Lawyer."
She has worked extensively with the Departments of State, Commerce, Defense, and Treasury, as well as Energy and the military services, and was a member of the DTAG from 1992 through 2008, Vice Chair from 2006 through 2008 and was reappointed to the DTAG in 2014. She served on the RPTAC at the Department of Commerce for 8 years, ending her tenure as Vice Chair. She has been a member of the Virginia/DC District Export Council since 2011.
Ms. Cinelli has lectured and written extensively on technology transfer and export issues, with two book chapters and dozens of scholarly articles. She has appeared on CNN's Burden of Proof and MSNBC's Hardball with Chris Matthews as an expert in international technology transfer. In addition to her legal career, she served as a Naval Reserve Intelligence Officer specializing in Soviet submarine platforms and intelligence issues. She holds an MA in international relations from William & Mary and an EE certificate in national and international security from the Harvard Kennedy School of Government.
---
Liz Evans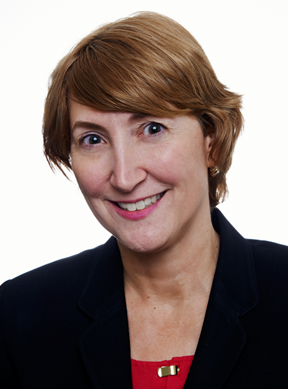 Liz Evans concentrates her practice in aviation, project and satellite finance, as well as in equipment leasing and related transactional work, including private placements of debt and equity, structured finance arrangements, asset-based financing and leveraged leasing. Liz also has represented financial institutions, credit capital corporations, equity investors, export credit agencies and leasing companies in complex aircraft purchases, satellite financings, equipment leases, air traffic control system financing, NextGen air traffic undertakings, airport and terminal development projects and other asset-based financing.
She has represented a variety of domestic and foreign passenger and cargo airlines in a wide range of areas, including aircraft sales and leasing matters, Federal Aviation Administration (FAA) and Department of Transportation (DOT) compliance, equipment financings, bankruptcy matters and privatizations. Liz has represented Fortune 500 corporations in the purchase of business aircraft for their fleets and in their participation in fractional interest aircraft ownership programs.
---
Richard French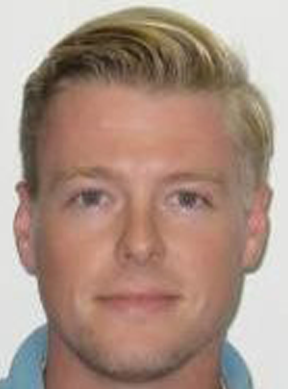 Richard French earned a Bachelor of Science in Engineering in Aerospace Engineering in 2006 and a Master of Engineering in Space Engineering in 2007, both from the University of Michigan in Ann Arbor, MI. After joining the NASA Jet Propulsion Laboratory (JPL) in 2007, he supported systems engineering on a number of programs including the Crew Exploration Vehicle (CEV) Thermal Protection System (TPS) Advanced Development Project (ADP) and the Mars Science Laboratory (MSL) Entry, Descent, and Landing (EDL) system. He also led the proposal development and implementation of the Thermal Performance Data Services (TPDS) project for the Arc Jet Complex at the NASA Ames Research Center (ARC).
He served as the Spin Subsystem Lead on the Soil Moisture Active Passive (SMAP) program from formulation through launch and operations, delivering the spin mechanism assembly and the spun-side control electronics used for instrument spin rate control, antenna deployment motor control, and active thermal control of the SMAP instrument, lead an element of the spacecraft system integration and test, and supported launch and commissioning operations. He is currently on detail from JPL as a Staff Technologist in the Space Technology Mission Directorate (STMD) at NASA Headquarters (HQ).
His current duties are focused on developing a commercial space technology investment strategy for the directorate while leading the development of content for ongoing public-private partnership opportunities like the Tipping Point solicitation. He also supports the Early Stage portfolio, formulating new initiatives like the Space Technology Research Institutes (STRI), and developing early stage university research and technology content for the Space Technology Research Grants (STRG) Program.
---
Mike Gold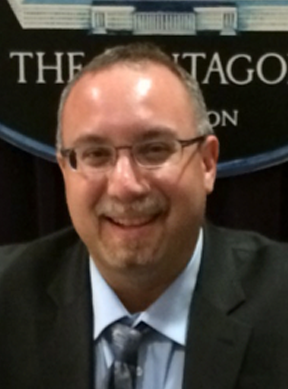 Mike Gold is Vice President of Washington Operations and Business Development for Space Systems Loral ("SSL"). At SSL, Mr. Gold is responsible for interactions with Congress and Executive Branch agencies as well as business development for emerging space technologies.
In 2008, Mr. Gold was appointed by the U.S. Secretary of Transportation to serve on the Commercial Space Transportation Advisory Committee ("COMSTAC"), and was appointed to serve as Chair of the organization in 2012. The COMSTAC is a federal advisory committee comprised of leading commercial space industry executives that provides advice to the FAA Office of Commercial Space Transportation. Additionally, Mr. Gold was appointed by the National Research Council to serve on the Space Technology Industry-Government-University roundtable which provides direction and advice to NASA's Space Technology Mission Directorate.
Mr. Gold has written three law review articles describing the intersection between the commercial space industry and export controls, has had two editorials entered into the Congressional Record, and has testified before the U.S. Senate and the House of Representatives regarding commercial space policy, regulations, and activities.
---
David Hartshorn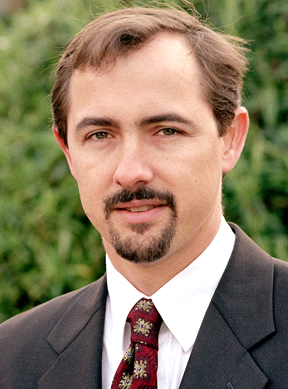 David Hartshorn is Secretary General of the GVF, the London-based non-profit international association of the satellite industry. GVF consists of more than 230 member organizations from every major region of the world and from every sector of the industry, including mobile and fixed satellite operators, manufacturers, system integrators, and other service providers.
Supported by 15 affiliate offices, two regional offices and seven working groups, Mr. Hartshorn leads the Forum's global efforts to facilitate the provision of satellite-based communications solutions throughout all nations of the world.
Mr. Hartshorn works closely to support national-, regional- and global-level policy makers as they formulate state-of-the-art satellite regulatory frameworks. He is also responsible for creating greater awareness of the commercial, economic, political and technological advantages that satellite-based communications provide. GVF's training, product quality assurance, network validation, and other programs are an important means by which these aims are achieved.
---
John Janka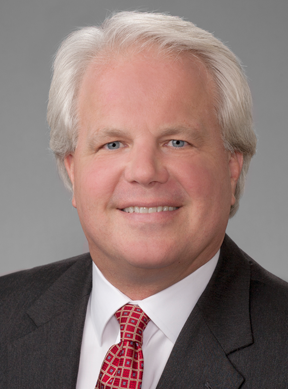 Mr. Janka has counseled international clients for almost 25 years on a variety of regulatory, transactional and controversy matters.
His clients include US and international satellite, wireless and other terrestrial telecommunications companies, Internet service providers, video programming and other content suppliers, media services companies, television and radio broadcast stations, equipment manufacturers, and firms that invest in and finance these businesses.
Mr. Janka has served as a United States Delegate to an ITU World Radiocommunication Conference in Geneva, Switzerland and as a law clerk to the Hon. Cynthia Holcomb Hall, US Court of Appeals for the Ninth Circuit in Pasadena, California.
---
Stefan M. Lopatkiewicz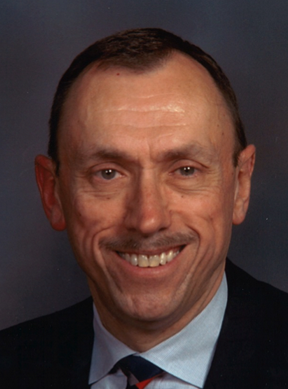 Stefan Lopatkiewicz is General Counsel of Eutelsat America Corp., a wholly owned subsidiary of Eutelsat, S.A., the third largest operator of commercial satellites globally. Eutelsat America represents the interests of the Eutelsat Group to customers in the North American market, with emphasis on supporting the requirements of U.S. Government agencies. Mr. Lopatkiewicz has specialized throughout most of his career in the telecommunications industry, with emphasis on its satellite sector. His practice at a succession of three major law firms included both commercial and regulatory components.
From 1997 to 1999, he served as General Counsel of Sky Station International, which sought to commercialize stratospheric dirigibles as platforms for high-density broadband services. In 1984, he was part of a team that negotiated a groundbreaking set of contracts among NASA, Hughes and Lloyds of London for the first retrieval from dysfunctional low-earth orbit of two satellites, the Westar 6 and Palapa B2, using the Space Shuttle. He served his active duty military commitment assigned to the Office of Air Force General Counsel at the Pentagon. Mr. Lopatkiewicz is a graduate of the University of Virginia Woodrow Wilson School of Government and Foreign Affairs, and of Harvard Law School, where he served as Editor-in-Chief of the Harvard International Law Journal.
---
Jennifer A. Manner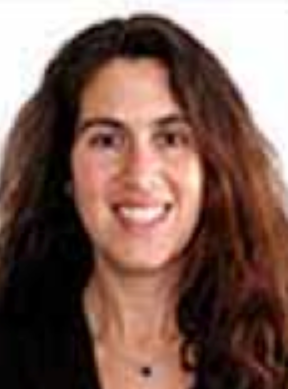 Jennifer A. Manner is Vice President of Regulatory Affairs at EchoStar Corporation where she is responsible for the company's domestic and international regulatory and policy issues. Prior to this, Ms. Manner was Deputy Chief of the Office and Engineering and Technology and before that Deputy Chief of the FCC's Public Safety and Homeland Secuirty Bureau where she has had a focus on broadband and other related issues. Ms. Manner previously worked as a Principal at ZComm Strategies LLC.
Before that, Ms. Manner was Vice President of Regulatory Affairs at SkyTerra Communications, LLC, where she handled the company's domestic and international regulatory and policy issues. Before joining SkyTerra, Ms. Manner served as Senior Counsel to FCC Commissioner Kathleen Abernathy with responsibility for wireless, international and new technology issues. Ms. Manner joined the Commissioner's office after working at MCI Communications Corporation, later WorldCom, Inc., as Associate Counsel for Foreign Market Access and then as International Wireless Services and Director of International Alliances.
Prior to this position, Ms. Manner was an associate in the Communications Group at Akin, Gump, Strauss, Hauer and Feld, L.P. Before joining Akin, Gump, Ms. Manner was an Attorney-Advisor at the FCC.
Ms. Manner currently serves as an adjunct professor at Georgetown University Law Center and previously served as an adjunct professor of the Washington College of Law at American University. Ms. Manner has published several books on telecommunications issues and has written numerous law review articles.
Ms. Manner received her B.A. from the State University of New York at Albany, from which she was recently awarded the Distinguished Alumni Award for Political Science. She received her J.D. cum laude from New York Law School and LL.M. with distinction from Georgetown University Law Center. Ms. Manner is admitted to practice in Washington, D.C., New York and Connecticut.
---
Pamela L. Meredith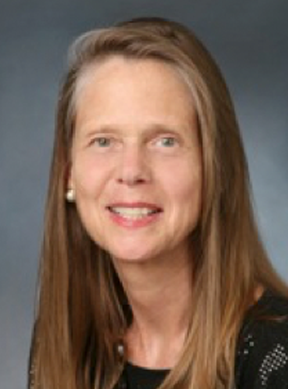 Pamela L. Meredith advises clients on space business planning and implementation, satellite and launch related transactions, satellite risk management and insurance, government licensing and regulation, and dispute resolution and commercial arbitration.
Ms. Meredith has been an adjunct professor of Space Law and Satellite Communications, at American University's law school in Washington, D.C. since 1989.
---
Clayton Mowry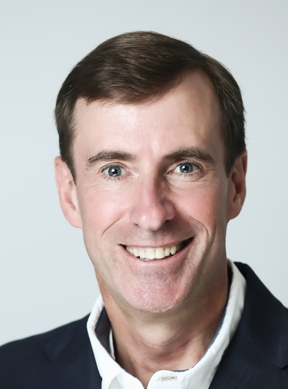 Clayton Mowry has worked for over 20 years in the commercial launch and satellite sectors serving in government, as the leader of an industry trade association and as a senior executive for the world's leading commercial launch services company.
Mr. Mowry joined Washington, D.C.-based Arianespace, Inc. as its President and Chairman in 2001. As the previous head of the Arianespace's U.S. subsidiary, he was responsible for managing the company's sales, marketing, strategy, government relations and corporate communications activities. Mr. Mowry recently accepted an executive position with Blue Origin as the President.
Before joining Arianespace, Mr. Mowry served for six years as Executive Director at the Satellite Industry Association, a non-profit alliance of U.S. satellite operators, manufacturers and ground equipment suppliers.
Prior to his role at SIA, he worked as a commercial space industry analyst and Senior International Trade Specialist with the U.S. Department of Commerce's International Trade Administration.
Clayton Mowry received a Master of Business of Administration from Georgetown University in Washington, D.C., and a Bachelor of Arts in politics and government from Ohio Wesleyan University in Delaware, Ohio.
In addition to his work at Arianespace, Mr. Mowry currently serves on the board of the Hosted Payload Alliance, on the advisory board of the Space Generation Advisory Council, and as Chairman of the Future Space Leaders Foundation.
---
J. Armand Musey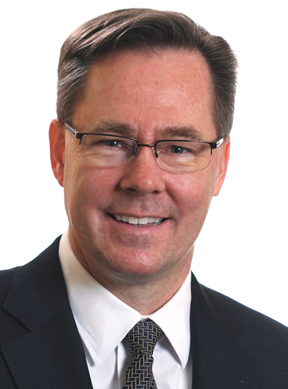 J. Armand Musey is the president and founder of Summit Ridge Group LLC. Armand specializes in the satellite, media and telecommunications industries. He has a unique blend of 16 years of equity research, investment banking and consulting experience. Armand has completed dozens of financial valuation, strategic analysis, business development, corporate governance and business plan creation assignments in the communications industry and has experience working on numerous financing and M&A transactions. His involvement with a wide breadth of companies has allowed him to develop a deep understanding of a range of media and telecom issues and the complex web of relationships underlying the sector's competitive dynamics and associated regulatory issues.
---
Silvano Payne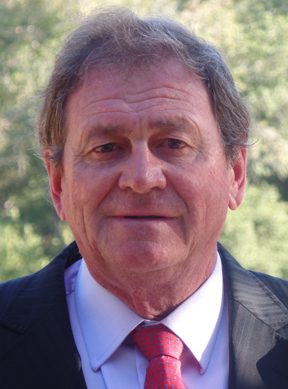 Over the past 30 years, Silvano Payne has acted as CEO and owner of Satnews Publishers, a company specializing in publications catering to the commercial and military ends of the satellite communications industry. In addition to his leadership role, Mr. Payne has written and spoken extensively about the industry throughout his career.
Satnews Publications gathers an extensive and eclectic group of readers, publishing both SatMagazine and MilsatMagazine, as well as daily and weekly email newsletters. These publications are subscribed to by more then 25,000 readers and widely regarded as a foremost source of news within the industry. In addition to publications, Satnews hosts the annual Satellite and Space Colloquium as well as partnering with NASA to host MiniSat, a two day conference on the business and finance of small satellite systems.
Silvano received a B.Sc in Mathematics, Honors degree in Psychology, and MBA from the University of Cape Town. He currently lives in Sonoma California and when not overseeing Satnews, can be found in the cellar or the field crafting fine wine.
---
Dr. Del Smith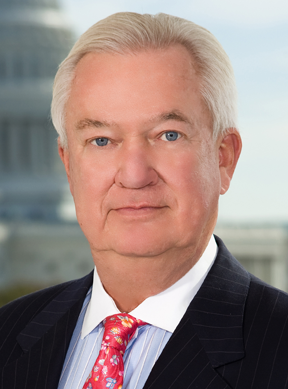 Dr. Del Smith has more than 40 years of experience as an international lawyer dealing with high-technology law, including the financing, regulatory, institutional and international aspects of telecommunications and satellite communications. His specializations include direct satellite broadcasting, utilization of the geostationary orbit, international telecommunications policy, technology transfer, transborder data flow, satellite insurance and computer/communication interactions.
He has represented satellite manufacturers, banks and space insurance underwriters in numerous transactional matters. These include assessments of financial, technology and country risks; drafting and negotiation of investment agreements and loan documents; conduct of corporate valuations and due diligence analyses; international and domestic legal and regulatory compliance; and preparation of corporate disclosures. He has also advised satellite companies on the security and financing aspects of delivery-in-orbit satellite construction contracts.
---
Christopher Stott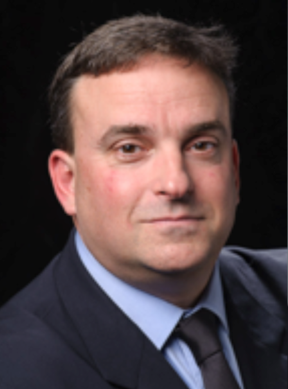 Christopher Stott is the Chairman and Chief Executive Officer of ManSat, the Isle of Man based company working in the regulation of geostationary satellite communications. Building upon the Isle of Man's preeminent position as a supplier of world-class banking and financial services to the space industry, ManSat provides tailored business services to meet the needs of the international space industry, specifically focused on providing access to geostationary orbits and associated radio frequencies.
Prior to founding ManSat, Chris worked with Lockheed Martin Space Operations and before that in launch services for the Boeing Company. Chris holds as Masters of Space Science degree from the International Space University.