SSPI has a number of special events upcoming that should be of interest to Satnews.com readers...
2017 Hall of Fame Benefit Dinner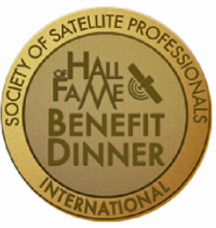 First, tickets are on sale now for the 2017 Hall of Fame Benefit Dinner, where attendees will see leaders of the industry become legends. On March 7, SSPI will induct four of them into the Satellite Hall of Fame, where they will join visionaries from Sir Arthur C. Clarke and Rene Anselmo to Mark Dankberg and David Thompson. The 2017 inductees are Dr. Walter Scott, Founder and CTO of DigitalGlobe; Mary Cotton, CEO of VT iDirect; James Monroe III, Chairman and CEO of Globalstar; and Thomas Choi, Co-Founder and CEO of ABS Global. Learn more about the honorees by selecting this direct link...
This special event will celebrate their role in building successful companies that do what satellite does best: save lives, transform lives for the better and give a future to those who have none. This will be an extraordinary evening of inspiration and learning that provides vital support for SSPI's talent attraction, workforce development and communication programs. Learn more about the Hall of Fame Benefit Dinner and purchase your tickets at this direct link...
Honoring the First Ever Rising Five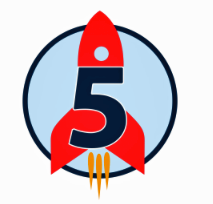 On March 7, SSPI will announce its first annual list of The Rising Five—these are the five New Space Companies in the satellite industry that have made the most substantial progress over the past year. They will come from launch, manufacturing, satellite operations and ground segment operations and technology. The Rising Five will be decided by an international editorial advisory board and will be announced at the annual Chairman's Reception that precedes the Hall of Fame Benefit Dinner. Learn more about the Rising Five Announcement at this direct link...
Supporting the Next Generation

SSPI works to attract bright young talent to careers in the satellite industry through the organization's Next Generation program. We organize engineering and business competitions for university student teams and provide travel stipends for students to attend satellite and space events. We present scholarships for satellite studies and host recruiting missions for talent executives to student space events.
SSPI's work is made possible by the continuing support of our Corporate Sponsors and donations to the Next Generation Fund. Thanks to them, we have invested more than $1.3 million in the next generation over the past 15 years and built networks that help the best and brightest find their way into our business.
Join our campaign leading up to the Hall of Fame Benefit Dinner at SATELLITE 2017. Donors each have a chance to win a Cabernet Sauvignon, 2008, provided by Silvano Payne, CEO of Satnews, and owner of Siesta Estate Wines, Sonoma, California. The magnum is branded with the "Mission Patch" for the Better Satellite World campaign. Learn more about the Next Generation Donors Campaign at this direct link...