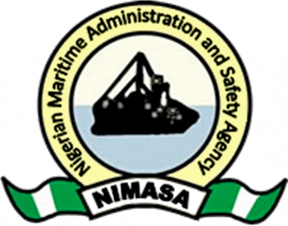 [SatNews] The Nigerian Maritime Administration and Safety Agency (NIMASA) has launched its satellite surveillance system, which, in conjunction with the Nigerian Navy and the Nigerian Air Force, successfully rescued Ghanaian Fishing Vessel Marine 711 from suspected hijackers on Thursday, June 5, 2014.
The Ghanaian registered vessel was reportedly hijacked off the coast of Ghana and sailed across Togo and Benin Republic to Nigerian waters when the Embassy of the Republic of Korea contacted the Agency to help rescue the vessel. The Ghanaian Fisheries Authority and the Operators of the Fishing Vessel joined in requesting NIMASA to bring the incident to a logical conclusion.
In a swift operation coordinated by Capt. Warredi Enisuoh, NIMASA's Director of Shipping Development, the Agency's newly built satellite surveillance system with Cloud Penetrating Radar capabilities was brought to bear and the incident was resolved within six hours. NIMASA team, working with the Nigerian Navy and the Nigerian Air Force, which used air and sea patrols, quickly plotted a response and reception plan, which led to the hijackers abandoning their mission and fleeing.
The new 24-hour Surveillance Center has the capability to detect boats, ships and objects of predefined cross-section floating on water. This includes any aircraft that ditches and remains on the surface during satellite over-flight. Its abilities further includes, but are not limited to, setting range rings and restricted areas, which when penetrated by an intruder, an alarm is activated, thereby alerting the operator.
The Director General of NIMASA, Ziakede Patrick Akpobolokemi, expressed satisfaction with the cooperation shown by all parties to the operation and noted that the Agency would continue to use cutting edge technology and partnership with the military to secure Nigerian waters for enhanced trade activities. This is the first regional cooperation between NIMASA, Nigerian Navy, Nigerian Air Force and the Ghanaian Authorities in the anti-piracy war in the Gulf of Guinea, which hinges on the provisions of the Bilateral Agreement on Regional cooperation on anti-piracy in the Gulf of Guinea.
Nigeria, as signatory to the International Safety of Life and Sea (SOLAS) and Search and Rescue (SAR) Conventions, is obliged to intervene and provide co-ordination during Safety and Security-related incidents in her territorial waters and beyond. The International Maritime Organisation (IMO) designated Nigeria as one of the five Regional Maritime Rescue Co-ordination Centers (RMRCCs) in Africa. Nigeria, therefore, provides SAR and Security Co-ordination in the waters of Benin Republic, Cameroon, Congo, Gabon, Sao Tome & Principe and Togo, in addition to its own territorial waters.
(Source: WorldStage News)