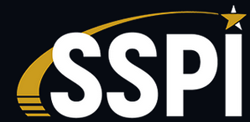 The Space & Satellite Professionals International (SSPI) has released a new report, How to Bring New Hires on Board: From Promise to Purpose.
In this nine page report, written for anyone who manages talent for a living, SSPI distills lessons from some of the smartest and most experienced people in talent management about what every company, large and small, can do to maximize the chance for a new hire to become a permanent contributor, a high performer and even a leader of the pack.
The report is the most recent release from SSPI's Making Leaders series, which features webinars and reports that offer guidance on managing people, from recruiting and engaging new hires to managing talent for results. Previous releases in the series include in-depth reports such as Launch Failure: Can We Attract and Retain the Talent That Powers Innovation? and webinars such as Hire Potential or Hire Experience? How to Balance Short-Term and Long-Term Gains.
Employee Benefit News reported last year that it costs 33 percent of a worker's annual salary to hire a replacement if that worker leaves noted SSPI executive director, Robert Bell. He added that their study also concluded that 75 percent of the causes of employee turnover are preventable. SSPI's new report focuses on what every company can do in the first crucial days of an employee's tenure to make sure you can keep the talent that will power your company's success.
Founded in 1983, Space & Satellite Professionals International's (SSPI) mission is to make the space and satellite industry one of the world's best at attracting and engaging the talent that powers innovation. With more than 3,700 members in 40 nations, it is the largest space and satellite industry association. The organiation delivers on its mission through programs that promote space and satellites as the invisible but indispensable infrastructure of the modern world, that helps turn individual promises into careers filled with purpose through research, career education for young people, management education for working professionals and talent recognition that spans the industry.