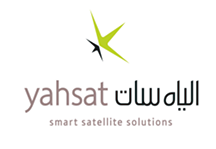 Al Yah Satellite Communications Company (Yahsat) and Hughes Network have signed an agreement to enter into a joint venture to provide commercial Ka-band satellite broadband services in Brazil.
This new venture combines Hughes experience delivering satellite networks and services in Brazil with Yahsat's strong position and capabilities in the region. Hughes will hold the majority interest in the joint venture.
The new entity will combine Hughes do Brazil with Yahsat's consumer broadband company in Brazil, creating a strong value proposition to serve the growing market demand for a wide range of broadband services, including consumer Internet access, enterprise networks, cellular backhaul and community WiFi hotspot solutions.
The venture will combine the companies' more than 65 Gbps of Ka-band satellite capacity on Hughes 65 West, Hughes 63 West and Al-Yah 3 high-throughput satellites (HTS), reaching more than 95 percent of Brazil's population. In addition to the combined existing capacity, the new entity will also leverage the capacity on Hughes next-generation JUPITER™ 3 Ultra High Density Satellite (UHDS), designated EchoStar XXIV, planned for launch in 2021. Completion of the transaction is subject to customary regulatory approvals and closing conditions, and is expected to occur later this year.
In 2018, Yahsat and Hughes launched a joint venture to provide satellite broadband services to the Middle East, Africa and southwest Asia markets.
Masood M. Sharif Mahmood, Yahsat's CEO, said the formation of the new joint venture with Hughes in Brazil will strengthen the nation's digital landscape and bring with it a host of lasting benefits for communities and businesses across Brazil. This partnership with Hughes supports Yahsat's mission to enable social and economic development by empowering communities in remote regions with high-performance broadband connectivity. The company look sforward to combining efforts with Hughes to unlock the massive potential of the largest and most exciting economy in Latin America.
Pradman Kaul, President of Hughes, added that Yahsat is the logical partner for Hughes in Brazil as the company continues to expand services and meet growing demand across consumer, enterprise and carrier markets. Brazilians throughout the country will benefit from the capacity, scale and operational synergies of this combined entity as the unconnected are connected and businesses and communities are enabled to thrive.
Hughes has a 15-year agreement with Eutelsat Communications for the entire Ka-band capacity connected to the Brazilian service area on the Hughes 65W satellite. In July 2016, Hughes began using this capacity to launch of HughesNet® high-speed satellite Internet service in Brazil, the company's first international deployment of its award-winning consumer service outside of North America.
Hughes is also exhibiingt at SATELLITE 2019 from May 6-9 at the Walter E. Washington Convention Center in Washington, DC, showcasing how consumers, businesses, governments and communities around the world benefit from the connected experiences enabled by Hughes technologies and services, today... and tomorrow. Hughes executives will be offering their perspective on connecting people, enterprises and things — including GEO HTS and LEO systems; community WiFi and cellular backhaul solutions; M2M, AI and IoT networks; aero and maritime connectivity; MilSatCom and more. For further information, please access this direct link...