[SatNews] Wireless Nation's satellite network is providing Internet access to all the places traditional broadband can't reach, and it's twice as fast. The ISP's new increased download speed of up to 10Mbps is much quicker, making it comparable to standard city broadband. The increased speed means faster web browsing, quicker downloading of email attachments, and allows video streaming in even higher quality.
Wireless Nation provides the extra speed at no extra cost and is available almost anywhere in New Zealand.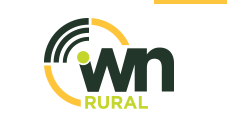 "Wireless Nation has always been passionate improving rural connectivity," says Managing Director Bill Smale. "We brought the Optus Satellite network to New Zealand and now we're thrilled to announce this speed increase at no extra cost to our customers. We are continuing to innovate and use the latest satellite technology to provide the fastest, most reliable broadband possible to rural New Zealand," says Smale.
Positive results are reported from Wireless Nation's rural customers across the New Zealand countryside.
Petra Davidson, who breeds horses near Whangapiro, is thrilled with the increased speed. "When we first got satellite Internet, we thought download speeds of 2Mbps were the best we could hope for. Now, our satellite broadband is five times faster, the price has come down and the support is still prompt and friendly… that's impressive and much appreciated!"
Wireless Nation harnesses leading technology to get Satellite Broadband wherever it's demanded. The Internet feed is beamed from a geostationary satellite to a dish installed at the customer's home. Its coverage comes through the powerful Optus Satellite which has "hot" signal strength over New Zealand and is not prone to rain fade.
Wireless Nation also offers services on VoIP (Voice over IP) phones, which are less expensive and more functional than a traditional landline. Its Satellite network, unlike competitors, is designed to optimise their performance.