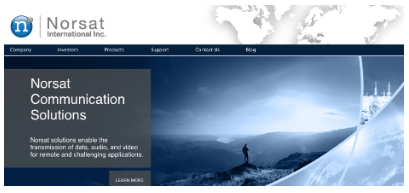 Norsat International Inc. ("Norsat") (TSX: NII and NYSE MKT: NSAT), a leading provider of communication solutions that enable the transmission of data, audio and video for remote and challenging applications, today announced that its shares of common stock will commence trading on the NYSE MKT, at the opening of the market today, February 10, 2015. Norsat's ticker symbol is "NSAT" and its shares cease trading on the OTCBB concurrent with the listing of its shares on the NYSE MKT. The Company's Common Shares will also continue to trade on the Toronto Stock Exchange (the "TSX") under the symbol "NII." (Last week SatNews.com shared the news, however there have been a few new developments.)
As part of the listing process, members of the board and management of Norsat, including Mr. Fabio Doninelli, Chairman, Mr. Joseph Caprio, Director, Dr. Amiee Chan, President and CEO, and Mr. Arthur Chin, CFO, will ring the closing bell of the NYSE today February 10, 2015 to celebrate its new listing.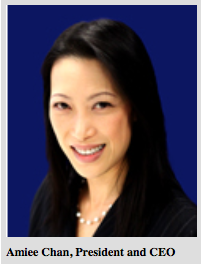 Dr. Amiee Chan, chief executive officer of Norsat, commented, "We are excited about commencing our new listing on the NYSE MKT and honored to be participating in the closing bell ceremony of this well-established institution, the New York Stock Exchange. I commend our employees for their hard work and devotion into making Norsat a leading company within the customized communications marketplace. By listing on the NYSE MKT it will offer our shareholders expanded visibility and liquidity by providing access to a much broader segment of the investment community that is able to acquire and trade the company's shares, as well as appreciate many of the financial accomplishments we have made in recent years. We look forward to the future with much excitement."
NYSE MKT is a fully integrated trading venue within the NYSE community and leverages the NYSE's advanced and innovative market model to offer a premier value for listing and trading the stocks of small companies. The venue utilizes the trading, connectivity and routing technologies of the NYSE platform and offers superior price discovery, superior liquidity and reduced trading volatility. Listed companies benefit from issuer-selected Designated Market Makers (DMM) that utilize world-class NYSE trading systems to discover and improve prices, dampen volatility, add liquidity and enhance value. In addition, NYSE MKT-listed companies gain access to the brand visibility and are eligible for the issuer services enjoyed by the NYSE community.