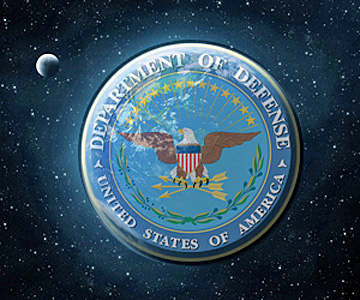 [SatNews] To balance readiness today and modernization tomorrow, the Air Force's fiscal 2015 budget request is shrinking like today's defense budget, thanks to Congress' own priorities and the approaching threat of sequestration in 2016, Air Force leaders said today.
Air Force Secretary Deborah Lee James and Air Force Chief of Staff Gen. Mark A. Welsh III briefed the Pentagon press corps on the state of the Air Force and its prospects for the future. James said that after 13 years of war, "in my opinion, we are not where we need to be or want to be in the Air Force when it comes to our full spectrum of readiness."
The volatile world makes James concentrate on readiness, she added, " … and readiness is key because at any time we could be asked to step up to the plate and conduct some dangerous missions."
Building to full-spectrum readiness was the reason for pumping more money into the Air Force fiscal year 2015 budget proposal, the secretary said.
"This includes investment in training and range infrastructure, munitions and maintenance. All of these things play into readiness," she added.
Because of tight budgets, James said, "We … did suggest retiring some older aircraft to pay for this priority as well as tomorrow's modernization, and it has been difficult to get some of these proposals approved through the Congress." It also seems, at least for now, the secretary added, that Congress will not grant the Air Force authority for another round of base closures. "The message that Gen. Welsh and I keep taking to Congress at every stage that we can is... please do not carve money out of our readiness accounts, as these priorities need to be paid for, because readiness is key and we need to get those levels up.
She added, "Please Congress, lift sequestration in fiscal year 2016 because if these difficult choices in fiscal year 2015 were troublesome, hold on to your hats. It's going to get worse and even more difficult in fiscal 2016."
In seven months on the job, James said she's seen all five Air Force missions at work at 39 different bases in 22 states and overseas in Afghanistan, Kuwait, the United Arab Emirates, Qatar, the United Kingdom and Germany. From the beginning she established three priorities, she said—taking care of people, striking the right balance between readiness today and providing for readiness and modernization tomorrow, and especially in a very tight budget environment, making sure that every dollar counts. "We have really impressive airmen. They are smart, they are dedicated, they are motivated. They're really pumped is the way I would put it," the secretary said, "But … I do feel our airmen are feeling some strains." The biggest reason, she said is the uncertainty they face because of downsizing and uncertain budgets.
James addressed what she called two special topics—sexual assault and the total force. "My take on this, after... all of my discussions, plus my discussions with other leaders... is that we are making good progress." Sexual assault reporting is up, which she interpreted as victims feeling more confident to report the crime. In addition, training has improved, reports indicate commanders are taking the issue seriously. "All of these things to me add up to … progress on this front. But progress is not good enough," the secretary added. "What we have to do is keep on it, [meaning] persistent focus, persistent leadership and persistent action. And the chief and I are fully committed to doing just that."
On total force, which James said means Air Force active duty, National Guard, reserve and civilian workforce, the Air Force has committed to assessing the force mission by mission through the end of the calendar year. The goal, she added, is to see what additional capability the Air Force might put into the Guard and Reserve in the future. "We believe we'll have 80 percent of our entire force looked at between now and the end of the year," the secretary said, adding that she expects the Air Force to determine more missions and capabilities for the Guard and Reserve in the future.
James said she predicts the Air Force will embed the concept of strategic agility into key areas, including people and training, acquisition, affordability and exportability. The future Air Force will invest more in nuclear deterrence and continue investment in intelligence, surveillance and reconnaissance, or ISR, capabilities. As part of the strategic framework, James added, "we talk about a multidomain approach. This is the idea that we operate in three domains – air, space and cyberspace."
For any new challenge the Air Force might encounter, she said, "maybe it's not the correct answer that it requires a new plane or a new munition to go on a new plane. Maybe there are ways to leverage space or leverage cyber to address that problem. We don't know, but we have to open our minds much more to what we're calling the multi-domain approach." The bottom line, she said, is that the Air Force is in good shape today but it's feeling some strains.
"The future depends in large part on how well we plan and execute some of the things we've talked about today and how well we do that consistently over the years," James said, adding that the Air Force will continue to work with Congress and that the services would continue to talk about lifting sequestration and protecting readiness.
Story by Cheryl Pellerin, DoD News, Defense Media Activity