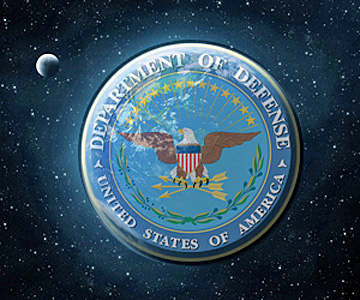 [SatNews] The Pentagon will need additional resources if the United States wants to remain a global leader through defense strategy, and the current budget request for military spending assumes an increased level of risk for some missions, two senior Defense Department officials have told Congress.
Christine E. Wormuth, deputy undersecretary of defense for strategy, plans and force development, testified at a House Armed Services Committee hearing alongside Navy Adm. James. A. Winnefeld Jr., the vice chairman of the Joint Chiefs of Staff. Both officials said continuing cuts to the Pentagon budget would significantly reduce the department's ability to implement the defense strategy at a time when the country faces a rapidly changing security environment. The officials also said the department's readiness challenges, particularly in the near term, would greatly reduce the department's ability to conduct steady-state activities and to respond quickly in a crisis.
The two officials were called to testify on the 2014 Quadrennial Defense Review, the department's congressionally mandated review of national defense strategy that establishes priorities for defense spending, assets and a rebalancing of the military in anticipation of the security challenges the nation is likely to face in the coming years. Much of the questioning by committee members concerned how the Pentagon would to meet its obligations in light of the prospect that future defense budgets could shrink even further.
In a joint statement submitted to the committee, Wormuth and Winnefeld said that without budget relief "the United States would likely need to count more on allied and partner contributions in future confrontations and conflicts, assuming they would be willing and able to act in support of shared interests."
Under a two-year budget agreement reached in December, defense spending will be limited to $496 billion, a reduction of more than $75 billion over the next two years.
"Overall," both officials stated, "the department can manage these risks under the president's FY 2015 budget plan, but the risks would grow significantly if sequester-level cuts return in FY 2016, if proposed reforms are not accepted, or if uncertainty over budget levels continues."
In announcing the proposed FY 15 Pentagon budget in February, Defense Secretary Chuck Hagel acknowledged the cuts would pose an increased risk for the military, and Wormuth and Winnefeld detailed some of the risks they foresee.
"Left unaddressed, continuing sequestration level cuts would greatly affect what the U.S. military can and cannot do over the next ten years," they stated, adding that "the American people would have to accept that the level of risk in conducting military operations would rise substantially."
Story by Nick Simeone, American Forces Press Services.