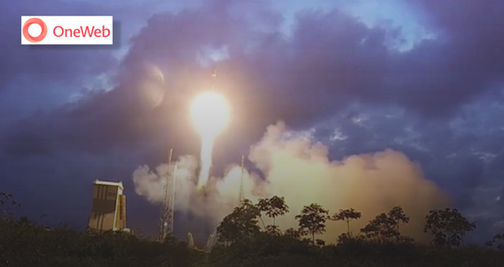 OneWeb will delay the launch of their first batch of 34 satellites until the New Year, the company says that they want to give the craft additional checks, according to a new posting by journalist Chris Forrester at the Advanced Television infosite.
The satellites will then be flown to the Russian cosmodrome in Baikonur, Kazakhstan, for launch — probably in late-January.
OneWeb launched their first 6 debut satellites back in February, and this batch were originally expected to launch in December. It is still expected that OneWeb will be launching about 30 satellites a month for the following 20 months using an Arianespace contract with Roscosmos on Soyuz rockets that includes launches from the new Vostochny launch site in Russia.
Trade newsletter Space Intel Report is saying that OneWeb — and its backer Japanese conglomerate SoftBank — will file a Court application to dismiss the case lodged by Intelsat which alleges fraud by OneWeb and SoftBank, and the alleged theft of trade secrets and breaches of contract.