Eurovision, the operational arm of the European Broadcasting Union (EBU), and Asia Satellite Telecommunications Co. Ltd. ( AsiaSat ), have expanded their partnership for use of multiple C-band transponders on AsiaSat 5 and a teleport service from AsiaSat's Tai Po Earth Station in Hong Kong.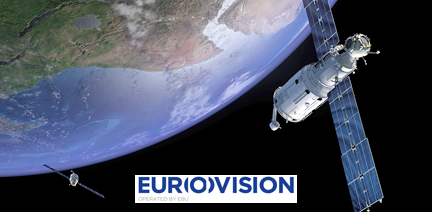 The C-band transponders will be used for occasional live sports and news transmissions in the APAC region. They will also support permanent TV channel distribution in Asia for EBU Members and customers. Eurovision and AsiaSat have partnered together since 1999 to deliver top quality sports events to broadcasters holding the rights in the Asia - Pacific region, including major football leagues and tournaments.
The collaboration has recently expanded to 4K transmissions of major events successfully delivered to the international broadcasting community. Over the years, AsiaSat's space and ground facilities have been a key part of the Eurovision Global Network. Connecting AsiaSat's Tai Po Earth Station in Hong Kong to the Eurovision FiNE (fiber network) allows Eurovision to provide enhanced value-added services, including equipment hosting, turnaround and uplink services to EBU Members and customers.