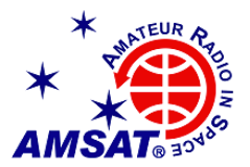 AMSAT has reported that the U.S. Air Force Academy satellite FalconSAT-3 is now open for amateur radio use as a digital store-and-forward system.
FalconSAT-3 was built in 2005 and 2006 by cadets and faculty in the Space Systems Research Center at the U.S. Air Force Academy in Colorado Springs, Colorado, and launched in 2007 on an Atlas V. After serving in scientific and training roles, the Academy has now made the satellite available for amateur radio use.
The satellite is in a 35.4 degree inclination orbit, with an approximate altitude of 465 to 476 km. The Packet Bulletin Board System is operating at 9600 baud with a 145.840 uplink and 435.103 downlink. Output power is 1 watt and the downlink is continuously on. Digipeating is enabled for live QSOs, but unattended digipeating operations are not authorized at this time. Current Keplerian elements can be found in the AMSAT distributed Keplerian elements.
More information can be found at https://www.amsat.org/falconsat-3/
The Radio Amateur Satellite Corporation (as AMSAT is officially known) was first formed in the District of Columbia in 1969 as an educational organization with the goal to foster Amateur Radio's participation in space research and communication. AMSAT was founded to continue the efforts, begun in 1961, by Project OSCAR, a west coast USA-based group which built and launched the first Amateur Radio satellite, OSCAR, on December 12, 1961, barely four years after the launch of Russia's first Sputnik.
Today, the "home-brew" flavor of these early Amateur Radio satellites lives on, as most of the hardware and software now flying on even the most advanced AMSAT satellites is still largely the product of volunteer effort and donated resources. For more than 48 years, AMSAT groups in North America and elsewhere have played a key role in significantly advancing the state of the art in space science, space education, and space technology. Undoubtedly, the work now being done by AMSAT volunteers throughout the world will continue to have far-reaching, positive effects on the very future of both Amateur Radio, as well as other governmental, scientific and commercial activities in the final frontier. Rarely have a group of "amateur" volunteers managed to do so much… for so many… with so little.