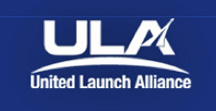 [SatNews] All work is progressing on schedule toward the United Launch Alliance (ULA) launch of the Air Force Space Command (AFSPC)-4's launch, set to lift off on July 23rd at 7:03 p.m. EDT from Space Launch Complex 37 at Cape Canaveral Air Force Station in Florida.
As of this writing, there is a 40 percent chance of favorable weather conditions for the launch, enough to keep fingers crossed... there is a probability of anvil clouds, lightning and cumulus clouds which, should they occur, could certainly force this launch forward another 24 hours.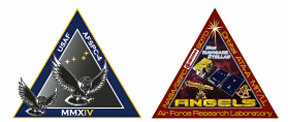 A ULA Delta IV Medium+ (4,2) will deliver two Geosynchronous Space Situational Awareness Program (GSSAP) satellites to near-geosynchronous orbit and will also carry an Automated Navigation and Guidance Experiment for Local Space (ANGELS) satellite—all to be accomplished, hopefully, on July 23rd.
The twin GSSAP spacecraft, built by Orbital Sciences Corporation, will support U.S. Strategic Command space surveillance operations as a dedicated Space
Surveillance Network (SSN) sensor. The GSSAP will also support Joint Functional Component Command for Space (JFCC SPACE) tasking to collect space situational
awareness data, allowing for more accurate tracking and characterization of man-made orbiting objects.
The satellites will have unobstructed and distinct vantage points for viewing resident space objects orbiting Earth without the disruption of weather or atmosphere that can limit ground-based systems. Data from the GSSAP will uniquely contribute to timely and accurate orbital predictions, enhancing our knowledge of the geosynchronous orbit environment and further enabling space flight safety to include satellite collision avoidance.
The GSSAP will communicate information through the world-wide Air Force Satellite Control Network (AFSCN) ground stations, then to Schriever Air Force
Base, Colorado, where 50th Space Wing satellite operations will oversee day-to-day command and control operations.
The ANGELS satellite is managed by the Air Force Research Laboratory (AFRL) Space Vehicles Directorate. As part of AFRL's research in advanced Space Situational Awareness (SSA), ANGELS examines techniques for providing a clearer picture of the environment surrounding our nation's vital space assets. Launch integration and flight operations of the ANGELS spacecraft are performed in partnership with the Department of Defense (DoD) Space Test Program (STP).
During the planned one-year mission life, ANGELS will test several new spacecraft technologies and operations methodologies. The spacecraft hosts an SSA sensor payload to evaluate techniques for detection, tracking, and characterization of space objects, as well as, attribution of actions in space. ANGELS will evaluate these SSA techniques in a limited region around the second stage of the Delta IV rocket, testing maneuvering concepts above Geosynchronous Earth Orbit (GEO).
Additional payloads that aid spacecraft operations include a GPS system for GEO and high-performance accelerometers. The GPS system uses advanced algorithms from NASA to receive GPS side lobe signals and generate near-continuous navigation solutions. The high-performance accelerometers precisely measure small spacecraft accelerations for enhanced guidance and navigation, while the experimental on-board vehicle safety system explores methods for dramatically reducing the probability of collision with other space objects in an increasingly congested space environment.
The United Launch Alliance infosite is located at http://www.ulalaunch.com/