Asia Satellite Telecommunications Company Limited (AsiaSat) achieved a critical milestone with their AsiaSat 9 program with the successful conclusion of the Satellite Pre-Ship Review (SPSR) meeting with Space Systems Loral (SSL) last month.
Both AsiaSat and SSL agreed that AsiaSat 9 is ready for shipment to the launch site as soon as required. During the meeting, performance data of the spacecraft was critically reviewed, deep dived into each subsystem. Launch mission and on orbit testing were also on the agenda.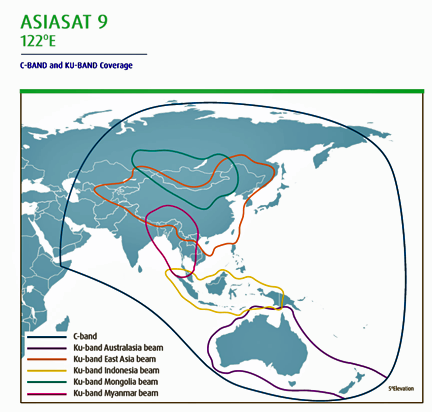 AsiaSat 9 is a replacement satellite for AsiaSat 4 at 122 degrees East and is an SSL 1300E satellite equipped with 28 C- and 32 Ku-band transponders as well as a Ka-band payload. The satellite will provide enhanced C-band coverage over Asia, Australasia and the Pacific region, as well as customized Ku-band beams for Australasia, East Asia, Indonesia, Myanmar and Mongolia. AsiaSat 9 will be launched by an ILS Proton Breeze M launch vehicle from the Baikonur Cosmodrome in Kazakhstan.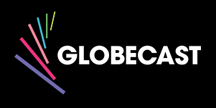 Additionally, AsiaSat and global media solutions provider Globecast have reached an agreement to deliver international Turkish news platform TRT World in HD to viewers across the APAC region via AsiaSat 7.
The deal expands TRT's reach and strengthens its position in the Asian market. TRT World is owned by Turkish national public broadcaster TRT and is Turkey's first English language international news platform, providing news coverage in English 24/7 from Istanbul.
Globecast and TRT World selected AsiaSat 7 because of the company's extensive Asian coverage, international channel neighborhood and excellent audience access. AsiaSat 7 has a region-wide C-band footprint covering Asia, the Middle East, Australasia and Central Asia, as well as high-power Ku- beams dedicated to serving east and south Asia. Globecast is providing TRT World with a global packaged service for the DTH distribution of the news platform, including worldwide connectivity and uplink distribution services using its reach to access 10 satellites.
Deputy Director General of TRT Ibrahim Eren stated that it is important for TRT World to be available on AsiaSat, stating that the company is renowned for their advanced fleet of satellites and overall expertise in the business.
Andrew Jordan, President and CEO of AsiaSat, stated that the company is pleased to achieve this key milestone with our largest-ever satellite ready to be shipped to the Baikonur launch site. AsiaSat 9's additional capacity and high performance coverage will provide the path for the firm's continued growth and ever better service to customers.
Barrie Woolston, CCO at AsiaSat, remarked that it's exciting that Globecast and TRT World chose the company to expand TRT World's reach in Asia. This deal is a testament to the quality service we deliver and market-leading knowledge we share to meet our clients' needs as well as to exceed their expectations.
TRT World is an important broadcaster and Globecast is delighted they selected the company to implement their market strategy in Asia — another opportunity to do what Globecast does best — make content distribution as simple and straightforward as possible," commented Giorgio Giacomini, Managing Director MENA at Globecast.