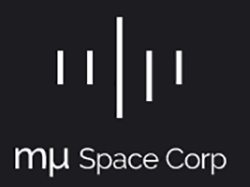 mu Space Corp. will be collaborating with SSL, a Maxar Technologies company, to develop concepts for communications and Earth observation satellites.
SSL brings a depth of technical expertise and an agile approach to helping mu Space with its plans to launch a satellite into LEO in the early 2020s. The satellite is intended for EO applications including remote sensing technology. SSL designs and builds satellites ranging from a few kilowatts of power to more than 25 kilowatts for a broad range of applications including direct broadcast (DBS), high throughput satellites (HTS) for consumer broadband, and Earth observation.
The company will work with mu Space to tailor designs to meet its market demand. A mu Space low-orbit satellite could also be used for agricultural observation, national security purposes, and satellite-enabled broadband applications using advanced phased-array antennas.
Executive Comments
James Yenbamroong, founder and CEO at mu SpaceAt mu Space, said that the company's mission is to enable IoT and smart solutions via satellite to improve the quality of life of people. As such, mu Space has been searching for an ideal partner who can develop the firm's satellite on schedule and at the correct price point and SSL has a strong track record in manufacturing satellites.
Mark Sarojak, VP, Commercial Earth Observation at SSL, added that at SSL, the company makes space simple with exciting concepts and promising business plans for firms such as mu Space. SSL has built 11 smallsat EOn satellites that have been launched over the past two years an the company possesses the technical expertise, agile mindset, and years of experience needed to help mu Space succeed. Low-orbit satellites are capable of delivering these services, made possible with LEO satellites' lower launch costs, reduced power requirements and a significantly reduced round trip transmission delay.
mu Space, founded in 2017, develops satellite communication technologies to accelerate the adoption of Internet of Things devices and smart cities. It plans to launch its own satellite in 2020 using Blue Origin's New Glenn space vehicle and to lead space technology development in Asia-Pacific.
---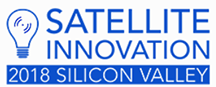 Focus on expertly crafted sessions — network with industry leaders and innovators — position yourself and your company for the next stages of growth — attend Satellite Innovation 2018. (SatInnovation.com) to learn how to accomplish these goals.