Another Update: Yesterday high winds and today a temperamental swing arm has caused another delay, today, Thursday, January 11...
Later tonight another announcement:
(Vandenberg Air Force Base, California, January 11, 2018) – The launch of a United Launch Alliance Delta IV carrying the NROL-47 mission was scrubbed today due to an issue with a ground system valve.

The launch is planned for Friday, January 12, from Space Launch Complex-6 at Vandenberg Air Force Base. The forecast shows a 90 percent chance of favorable weather conditions for launch. The launch time is 1:00 p.m. PT.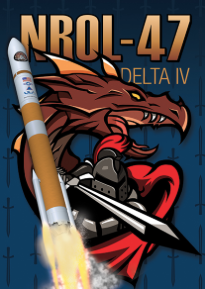 On Tuesday, the ULA Launch Readiness Review was completed and everything was progressing toward the ULA Delta IV launch carrying the NROL-47 mission in support of national security.
Launch Notes: The NROL-47 mission will mark ULA's first launch of 2018 and 27th for the National Reconnaissance Office. NROL-47 will be the 36th flight of the Delta IV rocket since its inaugural launch 2002.
The Delta IV family of launch vehicles combines design simplicity, manufacturing efficiency, and streamlined mission and vehicle integration to meet customer requirements to launch high-priority U.S. Air Force (USAF), National Reconnaissance Office (NRO), NASA, and commercial payloads to orbit.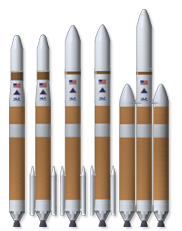 With operational launch pads on both coasts—Space Launch Complex-37 at Cape Canaveral Air Force Station, Florida, and Space Launch Complex-6 at Vandenberg Air Force Base, California—every Delta IV configuration is available to service the requirements of current and future satellite programs.
The Delta IV launch system is available in five configurations: the Delta IV Medium (Delta IV M), three variants of the Delta IV Medium-Plus (Delta IV M+), and the Delta IV Heavy (Delta IV H). Each configuration is comprised of a common booster core (CBC), a cryogenic upper stage and either a 4-m-diameter or 5-m-diameter payload fairing (PLF).
There are three variants of Delta IV M+ configuration. The Delta IV M+(4,2) uses two strap-on solid rocket motors (SRMs) to augment the first-stage CBC and a 4-m diameter PLF. The Delta IV M+(5,2) and Delta IV M+(5,4) have two and four SRMs, respectively, and 5-m-diameter PLF.