The "Satellite Transponders - Global Strategic Business Report" report has been added to ResearchAndMarkets.com's offering.
The report provides separate comprehensive analytics for North America, Europe, Asia-Pacific, Middle East and Africa, and Latin America. Annual estimates and forecasts are provided for the period 2016 through 2024. Also, a five-year historic analysis is provided for these markets.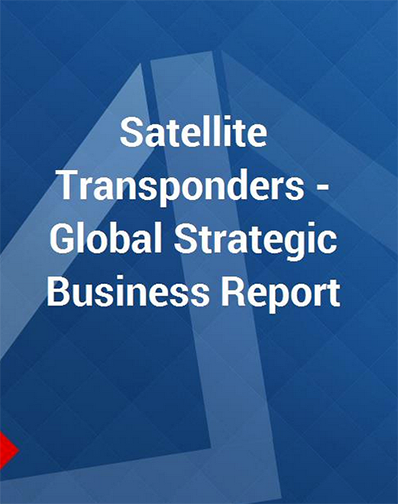 This report analyzes the worldwide markets for Satellite Transponders in Number of 36 MHz Transponder Equivalents (TPE) by the following Application Areas:
Broadcast
Trunking
Networking
Reserve
The Global market is also analyzed by the following Band Types:
The report profiles 32 companies including many key and niche players such as:
APT Satellite Company Limited (Hong Kong)
Arab Satellite Communication Organization (Saudi Arabia)
Eutelsat (France)
Intelsat SA (Luxembourg)
Intersputnik International (Russia)
ISRO (India)
NEC Corporation (Japan)
Northrop Grumman Corporation (USA)
Russian Satellite Communications Company (Russia)
SES S.A. (Luxembourg)
Space Systems/Loral, LLC (USA)
Telesat (Canada)
Thales Alenia Space (France)
XTAR, LLC (USA)
Key Topics covered include...
1. Introduction, Methodology & Product Definitions
2. Industry Overview
3. Market Trends, Growth Drivers And Issues
4. Product Overview
5. Competitive Landscape
6. Global Market Perspective
7. Regional Market Perspective
8. Company Profiles