The 21st Summit for Satellite Financing — occurring from September 11 through 13, 2017, at The Westin, Paris — takes place as part of the World Satellite Business Week during which three conferences address specific, satellite-enabled, hosted verticals that allow participants to increase their range of contacts with whom they wish to engage and obtain a greater return on their investment.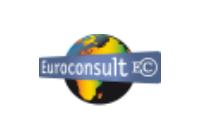 Hosted by
Euroconsult
, the
Summit for Satellite Financing
brings together an outstanding balance of leading actors from the international community, with all levels of the value chain represented and all world regions. With a high concentration of executives, attendees can be certain they will be able to meet with some the most influential people in the business.
This summit has established a reputation over the last two decades as being the place to meet and do business with key executives from the satellite communications world. While business strategies are being discussed on stage by CEOs and other leading executives, business meetings and deal making are taking place between the 800 top-level executives from around the world who come to take advantage of the exclusive networking opportunities delivered in an executive club-like environment, including sit-down lunches and evening receptions.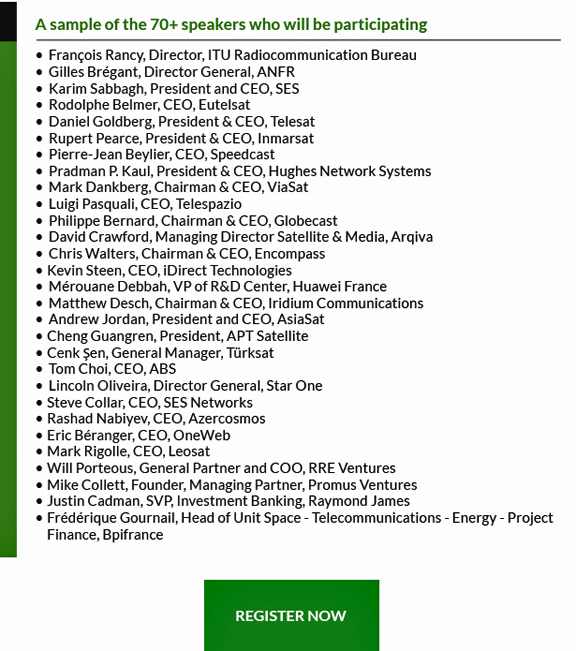 Why attend?

Engage in all important business deals
The concentration of top-level decision makers at the Summit for Satellite Financing makes business meetings an essential part of the summit and many important strategic business deals are concluded during the week. Find out more about where to conduct your business meetings via this link…
Refine your business strategy
Keep up-to-date with changes in the market that are affecting your customers' needs and expectations and learn how your competitors around the world are rising to meet the new challenges during the round tables featuring CEOs and senior executives from all world regions.
Increase your executive network
With an active social program of sit-down lunches, cocktail receptions and coffee breaks open to both delegates and speakers alike, you will have plenty of time to mingle with top-level executives from all world regions and make contacts that become vital to your business development strategy.