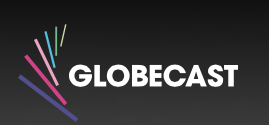 Changes are underway at Globecast as their new CTO just hired in January of this year is promoted to COO, replacing immediately Philippe Fort, who previously held that role for 16 years before announcing his retirement earlier this year.
Sylvain Merle joined Globecast in January 2017 as CTO, ensuring that the company's technical and economic approach with clients is aligned with the latest industry developments. He will continue to carry out that role.
In his new post, Merle is responsible for driving operations globally across distribution, contribution and media management to ensure the highest level of service for Globecast customers. He will also ensure the company is correctly structured to provide end-to-end services for customers, continuing to develop Globecast's technical infrastructure and operations to precisely align with customers' requirements.
Philippe Bernard, CEO at Globecast commented that with Sylvain's extensive experience in broadcast architecture, nonlinear distribution, IPTV and IT — and as Globecast moves further into the world of IP, technology virtualization andcloud-based media management services for media preparation and localization, cloud playout, and VOD logistics — they feel he's the best choice to continue to push them through their next development phase. The technical underpinnings of their industry are changing and this promotion will ensure their customers reap the full benefits. Philippe Fort brought a wealth of knowledge and technical know-how to their organization during his tenure and they'd like to sincerely thank him for that.
Merle added that it's an honor to assume Philippe Fort's important role at Globecast, especially at a time of such exciting change as broadcasters and others harness the power of IP to deliver linear and non-linear video content to consumers. He's grateful to Philippe for working so closely with him these past few months to make sure they can continue to deliver the high caliber of service that their clients expect.
Before joining Globecast, Merle was with the beIN MEDIA GROUP, where he worked as the company's Technical Director for several years. Prior to that, he held several high-level technical positions at major organizations including FOX International Channels, TV5Monde, and Thomson Broadcast Systems.