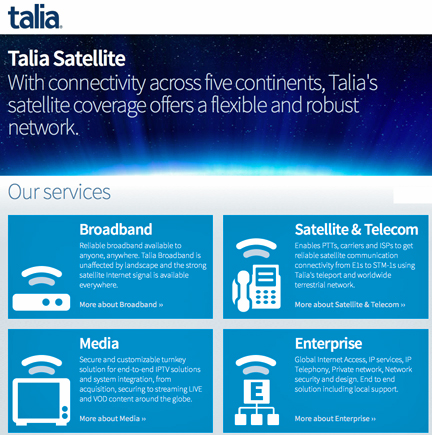 [SatNews] Talia has announced the company will now be able to provide their customers in the oil and gas industry across the Middle East and Africa access to Thuraya's wide range of mobile satellite products and solutions.
Talia Limited, a market leading teleport, satellite, and terrestrial network operator, providing global IP communications has announced its partnership with Thuraya, a leading Mobile Satellite Services operator.
Alan Afrasiab, Chief Executive Officer of Talia, said, "Our partnership with Thuraya allows us to extend a complete portfolio of mobile satellite services to our customers. We are pleased to provide our customers with Thuraya's wide range of innovative products and solutions which includes the IP+, SatSleeve and XT."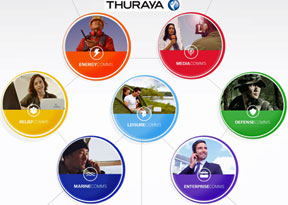 "Our partnership with Talia demonstrates Thuraya's commitment to serving our customers through a network of sector-specific service partners. Talia's experience with providing end-to-end satellite solutions for oil and gas customers is complementary to ours and will enable us to better serve our customers in this important sector across Thuraya's satellite footprint. We are well-positioned to offer VSAT backup solutions with our Thuraya IP+ or broadband terminals with flexible rate plans for high or low volume usage," said Bilal El Hamoui, Vice President of Distribution at Thuraya.
Talia is participating in CABSAT 2014 at Booth C1-20, Exhibition Hall 1, which is taking place at the Dubai World Trade Centre from until March 13th, 2014.
For further information regarding Talia, please visit http://www.talia.net/
Thuraya's infosite is located at http://www.thuraya.com/