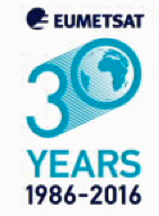 Upcoming is the EUMETSAT Satellite Conference, which is estimated will attract more than 400 meteorological experts, scientists and researchers from 40 countries to Darmstadt, Germany, from September 26th through 30th.
Preparations for data from future satellite systems, such as the highly innovative Meteosat Third Generation, will be prominently featured in the program. Experts will discuss the advances made in nowcasting and high-resolution numerical weather prediction as the basis for early warnings, and the related need for even faster and more accurate observations from the nexgen of geostationary satellites.
Other topics will cover marine meteorology and oceanography, including the increasing flow of marine data from the Copernicus high-precision ocean altimetry mission Jason-3. A session on the Arctic challenge will discuss progress made in improved weather and environmental prediction services for that region of the world.
As part of the 30 years anniversary celebrations, leading scientists will explore how observations by meteorological satellites have supported the development of meteorological as well as climate and oceanographic applications over the years—and what this means for the coming decades.
The EUMETSAT Director General, Alain Ratier, stated that the EUMETSAT annual conference is the European forum for users of meteorological satellites, the science community and international partners. This year, it is a bit special as EUMETSAT celebrates the 30th anniversary and have just adopted a new strategy—Challenge 2025.
To follow the conference proceedings, join us on Twitter: #EMSC2016