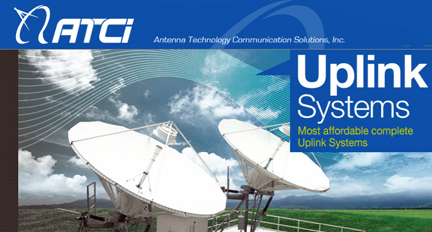 SatNews] Antenna Technology Communications Inc. (ATCi), a provider of satellite and digital communications systems, announced from the MilSatCom Conference being held in Dubai, the debut of its complete all-inclusive Lawful Interception Warrior Satellite Monitoring System designed for the Middle Eastern region's applications.
The Warrior Monitoring System can simultaneously provide complete collection of sky activities spread over 140 degrees with the added upgrades. The new system's integrated tools can also cross correlate from vast terrestrial monitoring far superior to what is being offered by rival systems today. Designed for the unique requirements of government, military entities, and law enforcement agencies, the Warrior allows the operator an in depth view of not only the spectrum usage issues involved in distributive carriage, but also the ability to manage, control and archive the tagged DPI content being carried on satellite and terrestrial networks.
"Monitoring critical information from today's communications has become critical for law enforcement applications," said Gary Hatch, ATCi's President. "ATCi has a long standing history in successfully implementing sensitive surveillance and monitoring systems for the Department of Defense and other like government and military agencies in the U.S., as well as foreign defense networks which made tailoring the quantum powered system for the law enforcement networks a sensible progression for next generation cyber tools. It is not enough to simply monitor, today's skyway and highway surveillance must also have the ability to associate and provide critical algorithms and patterning data. This can ultimately process and index massive IP data troves thereby delivering greater relational data pattern information to make the best rational decisions," Hatch concluded.
All hardware, software, engineering, and installation services are included with the turnkey Warrior Satellite Monitoring System.
ATCi's infosite is accessible via http://www.atci.com/