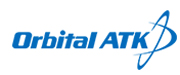 Orbital ATK (NYSE: OA) has reported that NASA has exercised options for two additional Joint Polar Satellite System (JPSS) spacecraft to be built by the company.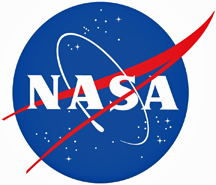 Orbital ATK is currently producing the JPSS-2 spacecraft, which is to be operated by the National Oceanic and Atmospheric Administration (NOAA) to provide critical weather forecasting data and to advance environmental and oceanographic science.

The JPSS satellites will provide operational continuity of space-based weather observations, extending the successful 50 year NOAA/NASA partnership into the 2020 and 2030 decades. Orbital ATK is responsible for the design and fabrication of the spacecraft, integration of government-furnished instruments, testing of the satellites and in-orbit check outs.
The JPSS-2 satellite is currently on schedule for a launch in 2021 via an Atlas V 401 rocket, while JPSS-3 and JPSS-4 are on contract for delivery in 2023 and 2026, respectively, with launch dates to be determined by NOAA/NASA. Each JPSS satellite will have a design life of at least seven years once launched into orbit.
Representatives from NASA, NOAA and Orbital ATK completed a successful spacecraft Critical Design Review (CDR) for the three JPSS spacecraft in October 2017, which demonstrated that the program met all system and schedule requirements. JPSS-2 is currently scheduled to begin spacecraft integration and testing in summer 2018 at Orbital ATK's Gilbert, Arizona, satellite manufacturing facility.
JPSS-2 will be the company's first operational weather spacecraft and will be built on the company's LEOStar-3 platform, a flight-proven flexible satellite platform that can accommodate a variety of missions, including the successfully-launched NASA's Fermi and Neil Gehrels Swift Observatory gamma-ray astrophysics satellites and the Landsat 8 Earth science satellite. The Landsat 9 and ICESat-2 spacecraft currently in production with the company are also built on this platform. JPSS-3 and JPSS-4 will be manufactured and tested by Orbital ATK's Space Systems Group at their facilities in Gilbert, Arizona.
Steve Krein, the VP of Science and Environmental Satellite Programs at Orbital ATK, said that the company is making excellent progress on JPSS-2 and the program team is ready to start work on the additional two JPSS satellites. The company has an extensive history of delivering successful science and environmental satellites for customers and Orbital ATK is honored to continue building on this legacy with the JPSS satellites.