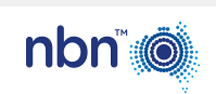 [Satnews] Space Systems/Loral (SSL) announces the company's advanced satellite designed and built for nbn, Australia's new broadband network, which was launched yesterday, is now successfully performing post-launch maneuvers, all according to plan.
The high capacity broadband satellite deployed its solar arrays on schedule following its launch aboard an Ariane 5 launch vehicle from the European Spaceport in Kourou, French Guiana. The satellite will initiate the firing its main thruster tomorrow morning in order to propel the spacecraft toward final geosynchronous orbit.

The satellite, known as Sky Muster, is an all Ka-band, high-throughput broadband satellite (HTS) that uses multiple spot beams in an advanced design that tailors capacity to Australia's widely distributed population. It is designed to provide service to hundreds of thousands of Australians who do not otherwise have access to high speed internet and will supplement the fixed line and fixed wireless services provided by nbn.

Originally called NBN Co 1A, the satellite was renamed "Sky Muster" by the six-year-old winner of a country-wide contest. The satellite is the first of two that SSL is building for nbn. The two satellites will work in conjunction with one another to deliver fast broadband throughout Australia, and its coastal islands and external territories including Norfolk Island, Cocos Island, Christmas Island, and Macquarie Island in the Antarctic.

Sky Muster is based on the highly reliable SSL 1300 platform, which has the flexibility to support a broad range of applications and technology advances. Sky Muster is the 100th SSL 1300 satellite that SSL has delivered, providing tangible evidence of the platform's evolution to accommodate payload advances. The satellite is designed to provide service for 15 years or more. With this launch, there are 81 SSL-built GEO satellites currently on orbit.