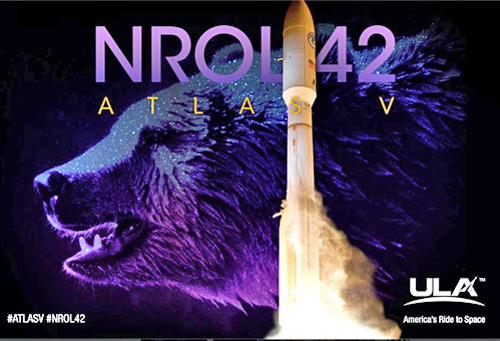 United Launch Alliance (ULA) will proceed with the launch of the NROL-42 mission via an Atlas V from Vandenberg Air Force Base on September 21 — the launch time is scheduled for 10:38 p.m. on that day.
This is going to be the company's sixth launch of 2017 and the 121st launch, overall. NROL-42 will be the 25th mission that ULA has launched for the National Reconnaissance Office (NRO) since ULA's founding in 2006 and is the 73rd Atlas V launch sine the rocket's inaugural launch on August 21 of 2002.
A live broadcast of this launch will start at 10:18 p.m., Pacific Time.