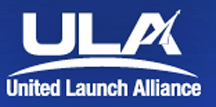 NASA's Launch Services Program has selected United Launch Alliance's (ULA's) proven Atlas V vehicle to launch the Landsat 9 mission, the ninth in the satellite program providing the longest continuous global record of Earth's surface — this award resulted from a competitive Launch Service Task Order evaluation under the NASA Launch Services II contract.
The Landsat 9 mission is scheduled with a contract launch date of June 2021 while protecting for the ability to launch as early as December 2020 from Space Launch Complex-3 at Vandenberg Air Force Base in California. This mission will launch aboard an Atlas V 401 rocket. The Landsat program is a multi-satellite partnership between NASA and the U.S. Geological Survey to monitor, understand, and manage the land resources needed to sustain human life.

Landsat is the only U.S. satellite system designed and operated to repeatedly observe the global land surface at a moderate scale that shows both natural and human-induced change. Every day, Landsat satellites provide essential information to help land managers and policy makers make wise decisions about our resources and our environment.
ULA also launched NASA's Landsat 8 mission in 2013 from Vandenberg Air Force Base in California aboard an Atlas V rocket. ULA and ULA heritage vehicles have launched more than 30 missions for the NASA Goddard Space Flight Center team. Since 2000, Atlas and Delta have performed more than 60 consecutive successful launches for NASA.
Tory Bruno, ULA's president and CEO, related that the company is honored that NASA has entrusted the firm with launching this critical land imaging satellite. ULA's world-leading performance and reliability, paired with the tremendous heritage of 74 consecutive successful Atlas V launches, provides the optimal value for customer. ULA looks forward to working together again with the mission partners at NASA's Launch Services Program, Goddard Space Flight Center and the U.S. Geological Survey in the integration and launch of this significant mission, contributing to the international strategy for examining the health and state of the Earth.