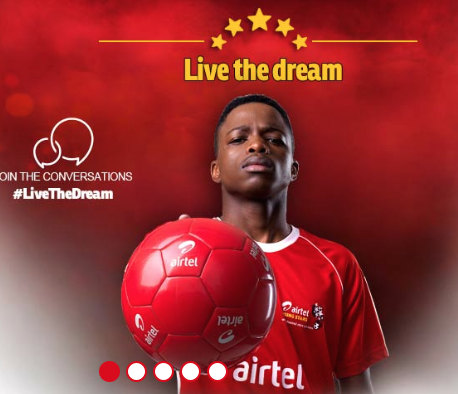 [SatNews] The first and only African mobile operator to provide customers with 100 percent coverage through terrestrial and mobile satellite connectivity.
Thuraya Telecommunications Company, a leading Mobile Satellite Services (MSS) operator, and Airtel Africa, announce the commercial launch of Thuraya's mobile satellite products and services across 12 countries in Africa. Thuraya's satellite phones, including the SatSleeve and IP+ broadband terminals can now be purchased by Airtel's customers through the company's Africa's subsidiaries in the Congo B, the Democratic Republic of Congo, Gabon, Ghana, Kenya and Zambia. Airtel Africa intends to further expand into its five remaining markets.
This launch demonstrates Airtel Africa's commitment to lead the market by providing cutting edge, technology-driven solutions for the benefit of its enterprise and high value customers. Airtel Africa's customers will now have access to voice communication, messaging, social media apps and broadband Internet through Thuraya's innovative satellite solutions. The collaboration spearheads the convergence between satellite and mobile communications that addresses the growing demand for communications technology in Africa. Airtel Africa is the first and only African mobile network operator to offer instant ubiquitous 100 percent geographical coverage through terrestrial and mobile satellite connectivity as part of its portfolio of services.
Andre Beyers, Chief Marketing Officer at Airtel Africa, said,"Our partnership with Thuraya demonstrates Airtel Africa's commitment to deliver innovative products that offer 100 percent coverage within the 17 markets we cover. The partnership brings convergence to the forefront of our business by ensuring we are able to provide mobile and fixed telecommunications services even in the most remote areas in Africa. We continue supporting our customers' operations and ensuring a high level of network service for demanding market segments such as mining and energy exploration."
Despite rapid economic progress, many countries in Africa still lack terrestrial connectivity. Due to the minimal communications infrastructure, mobile network operators often have to build new networks from the ground up.
Bilal El Hamoui, Vice President of Commercial at Thuraya said, "Thuraya recognizes the importance of connecting Africa's most remote regions, which will enable businesses and communities to thrive and grow. We are uniquely positioned in understanding the diverse requirements of MNOs through our consumer friendly products and services, our existing relationships with several mobile operators worldwide, and our experience in securing over 360 GSM roaming agreements with leading operators. Thuraya enables MNOs like Airtel Africa to instantly expand their network coverage and offer state-of-the-art satellite solutions across more than 160 countries. "