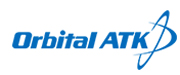 Orbital ATK (NYSE: OA) designed the EAGLE (ESPA Augmented Geostationary Laboratory Experiment) experimental satellite for the U.S. Air Force's AFSPC-11 mission that successfully launched on United Launch Alliance's Atlas V vehicle on April 14 from Cape Canaveral Air Force Station, Florida.
The AFSCPC-11 mission included a second company designed satellite, Mycroft, which is among several Department of Defense (DoD) experiments hosted on the EAGLE platform as separate payloads.
The Orbital ATK-designed EAGLE satellite is the first spacecraft based on the company's ESPAStar platform. The ESPAStar vehicle can accommodate any combination of as many as six hosted or 12 separable, free-flyer payloads in low and geosynchronous orbit and is built to provide an even greater level of access to space. Orbital ATK designed and delivered the EAGLE satellite under a contract with the U.S. Air Force Research Laboratory (AFRL) Space Vehicles Directorate.
After a successful separation from the launch vehicle, EAGLE is hosting several DoD payloads, including Mycroft, the second Orbital ATK-designed satellite to be deployed on the mission. Mycroft, a separable, fly-away experiment, used the company's ESPASat platform for its flight. ESPASat is designed as an affordable GEO bus that can be launched as a secondary payload from an ESPAStar platform.
In addition to work performed at the company's facility in Dulles, Virginia, Orbital ATK sites in Commerce, California, and Beltsville, Maryland, provided tanks and heat pipes to the EAGLE and Mycroft satellites.