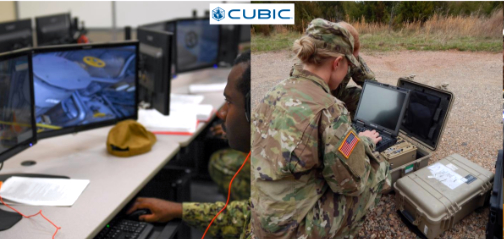 Cubic Corporation (NYSE:CUB) has announced their Mission Solutions (CMS) business division was named as one of the awardees to compete under the U.S. Army for Global Tactical Advanced Communication Systems (GTACS II) Indefinite Delivery/Indefinite Quantity (IDIQ) contract vehicle.
The contract has a ceiling of $5.1 billion, with a five-year base, one five-year option period and a Firm Fixed Price, Cost Plus Fixed Fee and Cost No Fee contract, in support of the Program Executive Office Command, Control and Communications-Tactical (PEO C3T), and Project Manager Tactical Network (PM Tactical Network).
The U.S. Army will use this contract to acquire communications systems and services, including satellite communications (SATCOM) terminals, mobile satellite services, tactical networking and secure communication solutions. GTACS II serves as a strategic contract vehicle, enabling Cubic to be an integral provider of tactical communications solutions for the Army over the next decade.
Cubic was among 22 companies that were selected to compete under the GTACS II contract vehicle. GTACS II covers information technology services and hardware to support the development of a tactical communications network for soldiers. The vehicle also includes services such as systems engineering; hardware and software engineering; development; maintenance; software development, sustainment and support; program management and analysis; logistics; and supply chain management.
Mike Twyman, President of Cubic Mission Solutions, said the company offers highly proven and differentiated tactical communications capabilities to support the expeditionary needs of military forces. GTACS II gives the firm an additional avenue to continue delivering comprehensive C4ISR solutions to one of Cubic's key customers and positions the company well for continued growth.