[SatNews] World Teleport Association (WTA) and the Singapore Telecommunications are pleased to once again produce the annual satellite Industry Dialogue and Workshop Series at PTC.
The death of the boring panel starts here! Starting with two, fast-paced, "TED Talks-style" opening talks, one by an established regional carrier and the other by the "new kid in the neighborhood," a panel of satellite operators and new entrants into the industry will discuss how the death of satellite is—and always has been—a big myth.

As trends such as big data, government-sponsored attempts to provide broadband services, a multi-screen universe and telecommunications morphing into all types of services, satellites are more relevant in the region than ever before. What you hear may surprise you! This year's industry workshop will reveal a side of the boring satellite business that you will think about long after the conference is over. The panel will be moderated by Louis Zacharilla, Director of Development, WTA.
The confirmed speakers include:
Diego Paldao, Vice President, Europe & Americas, NewSat Limited
Tan Tian Seng, Director of Capacity Management & Business Development, SingTel Satellite
John Hane, Counsel, Pillsbury Winthrop Shaw Pittman
Gary Hatch, CEO, ATCi
The workshop is underwritten by NewSat, with support from SingTel.
Additional information is available at this direct infopage link.
Additionally, WTA welcomes ViaLite Communications as an Industry Leader Member.
Industry Leadership is WTA's highest category of membership, and the support of Industry Leaders makes possible WTA's research, publishing and cooperative development programs.
"We are honored to have the support of Industry Leaders like Arabsat, Arqiva, Encompass Digital Media, Eutelsat, Intelsat, RRsat, SES, Spacenet—and now ViaLite Communications," said executive director Robert Bell. "All members benefit from their support, which truly makes them leaders of our industry."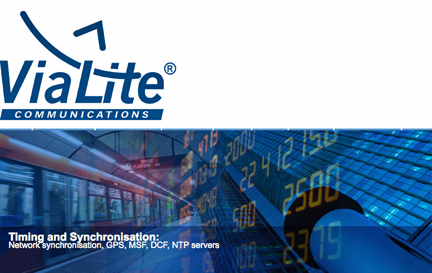 ViaLite Communications, a business line of Pulse, Power & Measurement has been manufacturing analogue fiber optic link technology since 1995. The wide dynamic range and broadband nature of ViaLite technology supports the transmission of data of any modulation type with minimal degradation. A diverse range of applications is catered for by ViaLite products, optimized for specific applications including: teleports, satellite ground stations, satellite downlinks, VSAT, inter-facility linking, cellular networks, antenna remoting, TV broadcast and GPS timing signal distribution.
ViaLite Communications is a market leader in SATCOM terminal equipment. Its success is derived from innovative RF design, ergonomics and exacting compliance to the majority of commercial standards. ViaLite stands for excellence in build quality, world class performance and long term reliability. ViaLite's product development program has resulted in the evolution to ViaLiteHD which vastly enhances user functionality and minimizes equipment footprint.
More information on ViaLite Communications can be found on their company profile on WTA's website, or at http://www.vialite.com/.