A space-based workforce training program to assist in the development of leaders for the UAE space industry has been initiated by Lockheed Martin (NYSE: LMT), the UAE Space Agency and Mubadala.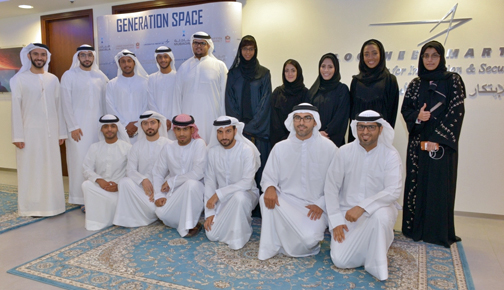 Called Generation Space: The Space Fundamentals Training Program, this program is for early career professionals across the UAE aerospace industry and will run for the next four months and will include training in the UAE and in the United States. The program starts in the UAE with training in "space foundations" and moves into more technical topics that cover more than 200 hours of course work. Participants will also complete mentor-guided research projects.
In September, the early career professionals will complete a US space industry immersion program hosted by Lockheed Martin. This segment of the program will include attendance at the OSIRIS-REx launch along with job shadowing, touring Lockheed Martin's virtual reality facility and seeing satellite production facilities.
The headquarters for all classroom training, guest lectures and other major events with leadership from all participating agencies with be at the Lockheed Martin Center for Innovation and Security Solutions in Masdar City, Abu Dhabi.
Dr. Khalifa Al Romaithi, Chairman of the UAE Space Agency, stated that this latest initiative represents and realizes the long-term strategic vision of the UAE Space Agency, which seeks to bring together Emirati stakeholders as well as maximizing international cooperation in the space sector. Furthermore, he added, the UAE Space Agency is committed to instilling a sound scientific understanding among up-and-coming Emiratis as part of our efforts to develop a knowledge-based economy.
According to Nabil Azar, the Regional Director of Lockheed Martin's Space System's Company, this program will bring together emerging Emirati leaders to support their training and development to literally reach beyond the stars as well as to support the growth of a generation dedicated to the UAE's space industry and the country's vision toward a diversified, knowledge-based economy.