Thuraya Telecommunications Company will be showcasing their latest solutions and products for the defense and security sector at this year's Eurosatory exhibition in Paris.
Visitors to Hall 5–B800 can engage with senior leaders from Thuraya, who will answer questions on the rugged and durable defense portfolio that includes Thuraya's IP Commander broadband terminal. The most rugged vehicular terminal in the market, Thuraya IP Commander, designed exclusively by SRT, is based upon a single board solution that offers every service on Thuraya's network. Purpose-built, Thuraya IP Commander is engineered to allow mission-critical voice and data connectivity in minutes, however remote the location.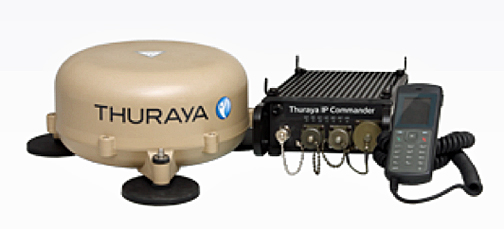 Thuraya IP Commander can be quickly and easily installed, and is capable of withstanding very harsh environments. The terminal is also dust and water resistant. Independently tested, and certified to IK10 and IP66 standards, it is the most durable and dependable product in Thuraya's portfolio—the unit is ideal for (C4ISR); Blue-Force tracking, logistics management, and tactical command communications for rapid mission deployment.
Thuraya IP Commander facilitates mission-effective operations and secure real-time, two-way communications between HQ and deployed units. It can be easily integrated with Thuraya-certified solutions, such as video surveillance, video conferencing, TETRA over IP, it supports secure communications. The IP Commander through Thuraya's data network, offers IP broadband speeds of up to 444kbps, while on-the-move or paused.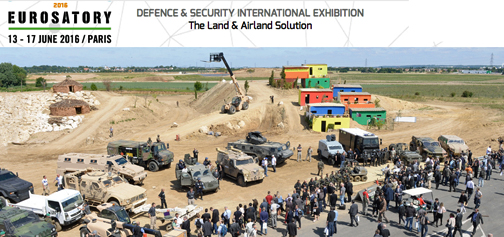 Thuraya's Vice President and Senior Advisor of Government Services, Robert Demers, said, "Eurosatory is a vital event for those working in the defense and security arena. The portfolio we will showcase is a combination of mission-critical, purpose-built products and solutions that meet key sector requirements. Thuraya IP Commander is a terminal built for emergency response and military professionals. It is the only MIL-SPEC vehicular terminal capable of achieving streaming IP speeds of up to 384 kbps as well as user-definable asymmetric streaming functionality."