[SatNews] Spacecom (Tel Aviv Stock Exchange: SCC), the operator of the AMOS satellite fleet, today announced that the AMOS-5 satellite at the 17 degrees E prime orbital position has been chosen to transmit ConSat TV (Continental Satellite), a DTH provider in Nigeria. Over an AMOS-5 Ku-beam, ConSat TV brings top international premium channels to its viewers throughout Nigeria.
ConSat TV, owned by Continental Satellite, offers its digital Pay TV platform with over 50 channels to Nigerian viewers. With premium channels such as TV5Monde, NHK World, Al Jazeera, Fox, MSNBC and more, ConSat TV also brings local news such as TVC News and local Nollywood entertainment like TVC Yoruba, TVC Hausa, plus music, children and young adults, reality, sports, lifestyle, movies and entertainment channels. Continental Satellite Limited, established in 2012, is a privately owned digital satellite television company headquartered in Lagos, Nigeria. CONSAT is the Direct to Home (DTH) broadcasting system offering home entertainment services to its subscribers through highly entertaining and informative channels. Currently broadcasting over 50 channels, Consat TV will reach 80+channels by mid 2015.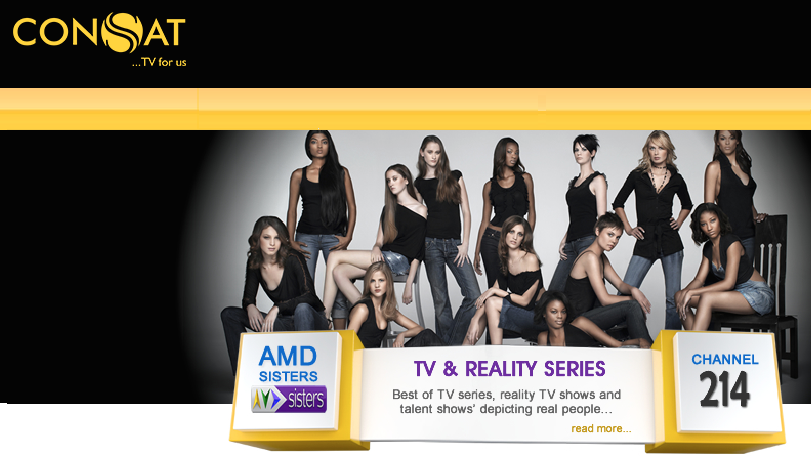 Mr. Mayo Okunola, CEO of ConSat TV commented, "As a growing presence in Nigeria's market, ConSat TV is a leading DTH provider competing with other market leaders. With AMOS-5 at 17 degrees E, we are utilizing an excellent satellite that covers all of Nigeria with a powerful signal. Our vision is to provide exciting television with a mix of international, premium and local channels that can be enjoyed by all Nigerians."
"The Nigerian TV market, Pay TV and free to air, is one of the most dynamic and exhilarating markets in Africa. DTH is particularly popular and AMOS-5 at 17 degrees E truly reaches every corner of Nigeria with its strong signal and smooth reception," commented Eitan Mesika, Spacecom's VP Sales West Africa. "We are proud to be supplying ConSat TV with the highest quality satellite services and working with them will take the market forward into a great future."
AMOS-5 represents a total solution for broadcast and data clients in Africa with excellent coverage, a strong footprint, and reliable and powerful signals throughout the continent. The rich neighbourhood of FTA and encrypted channels in the 16-17 degrees E orbital location is the leading and most popular TV position in West Africa. AMOS-5's three Ku-band beams and pan-African C-band beam add value to broadcasters, data, telecommunication and Internet providers as well as governments and multi-national corporations.