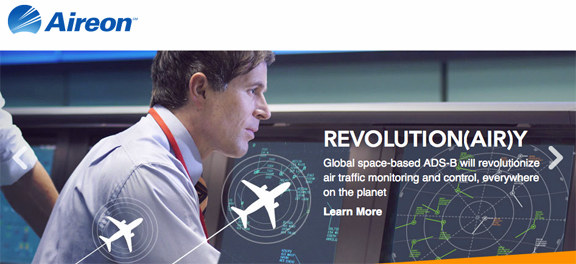 [Satnews] Aireon LLC, developer of the world's first space-based global air traffic surveillance system, announces the company has signed a data-services agreement with the Dutch Caribbean Air Navigation Service Provider (DC-ANSP), the air traffic services provider for the Curaçao Flight Information Region (FIR).

Through the agreement, DC-ANSP will have 100 percent air traffic surveillance in 2018 of the Curaçao FIR, which covers 300,000 square kilometers adjacent to Venezuela, Puerto Rico, Dominican Republic, Haiti, Jamaica and Colombia—much of which is oceanic airspace containing critical routes between the United States, Central America, South America, the Caribbean and Europe.

This agreement represents a milestone for the Latin American and Caribbean regions, positioning DC-ANSP as a regional leader in aviation safety and efficiency. This will also allow DC-ANSP to increase flexibility over the cross-regional and intersecting routes they manage and facilitate seamless transitions between neighboring FIRs.
Executive Comment
"Aireon's space-based ADS-B is the future of air traffic surveillance by providing visibility over oceanic and remote regions – areas outside the range of traditional surveillance," said Micilia Albertus-Verboom, director general, Dutch Caribbean Air Navigation Service Provider (DC-ANSP). "Signing this agreement demonstrates DC-ANSP's commitment to the region to be a progressive air traffic services provider, and will allow us to provide enhanced services to our many commercial airspace users. It will be a landmark in collaboration with unprecedented data sharing to promote global air traffic surveillance and to solve the airspace monitoring challenges we have with current technology."
"The data services agreement absolutely positions DC-ANSP as a regional leader. When the system is operational in 2018, the introduction of 100 percent air traffic surveillance in the Eastern part of the Curacao FIR will optimize busy routes operated by the major U.S., Caribbean, Latin American and European airlines," said Don Thoma, president and CEO, Aireon. "Aireon is pleased to welcome DC-ANSP to the growing list of launch-customers who will implement our space-based ADS-B service, and we look forward to supporting DC-ANSP in accommodating the future growth in air traffic while prioritizing safety and efficiency."