PCI Geomatics is going to be collaborating closely with Deimos Imaging to support the PanGeo Alliance.
Deimos Imaging is a founding member of the PanGeo Alliance, which is the first global alliance of Earth Observation (EO) sensors operators. The PanGeo Alliance is made up of eight member companies, and a fleet of 15 operational EO sensors, providing multispectral imagery in a wide range of resolutions (from 20 m to 75 cm per pixel), 4k full-color videos, and AIS data.

PCI Geomatics is working closely with teams from Deimos Imaging to ensure support for pansharpening, atmospheric correction orthorectification, Digital Elevation Model (DEM) extraction and automatic mosaicking and color balancing operations. Support for many of the sensors has already been implemented by PCI Geomatics, including Deimos-1, KazEOSat,-1, Theia, Dubaisat-1, TH-1, Deimos-2, Dubaisat-2, and other sensors that make up the PanGeo Alliance fleet.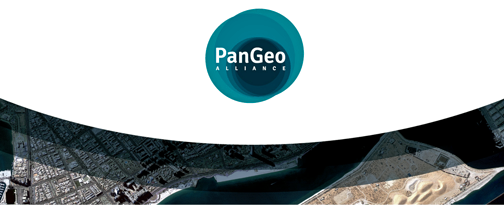 PCI Geomatics will be preparing instructional videos and webinars, and provide documentation on the firm's dedicated customer portal, support.pcigeomatics.com, to provide helpful information on working with the imagery from the PanGeo Alliance fleet over the coming months.
According to Arnold Hougham, Vice President, Sales and Marketing at PCI Geomatics, providing support for the PanGeo sensors is of critical importance to the Earth Observation community, who make operational use of geospatial imagery to deliver products and services to their customers on a daily basis. PCI Geomatics develops software that is modular, scalable and flexible. Not only will the company provide access to operations for essential image processing steps (ortho-mosaic, DEM extraction), PC Geomatics also plans to deliver application based demonstrations through the marketing channels to help educate customers on what analysis and information can be performed on such a rich multi-sensor data source, which is offered through the PanGeo constellation.