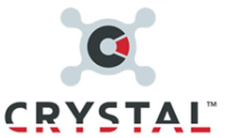 These two companies will further their expertise by combining their talents under the leadership of one of the companies, and will expand their product portfolios. The endeavor is explained as follows ...
Crystal, a provider of advanced software control systems, has taken over support of new and existing systems of the UK-based monitoring and control specialist, Colem Communications, Ltd.

Both companies have a wealth of experience delivering network monitoring and control solutions to the broadcast and satellite markets. This change in control enables Crystal to expand its product portfolio with Colem's range of solutions, as well as increase its European reach.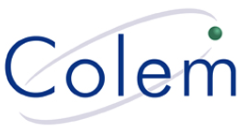 Martin Coleman, former Owner and Managing Director of Colem, will be dividing his time between his role as Executive Director of the Satellite Interference Reduction Group (IRG) and using more than 40 years of accumulated knowledge as an independent consultant for the satellite industry.

Roger Franklin, CEO, Crystal, commented that they have been working with Martin and Colem for a number of years. Their vision is very much aligned and they have a number of complementary skills and experience. He is certain that this significant change in their relationship will prove very beneficial to both Crystal and Colem customers.
Martin Coleman, former Managing Director, Colem, added they he is very proud of what he has built up with Colem, and he is certain that Crystal will continue to enhance Colem's long tradition of delivering great service to their now combined clients such as NOAA and Reuters.

Crystal already works with the big four broadcasters in the U.S. and many others, as well as the world's largest commercial satellite operators. Through this transaction, Crystal will also be supporting existing installations at many UK and European operators and broadcasters.

Crystal will be attending Satellite 2018. Martin Coleman will also be attending, both in his role with IRG and as an independent consultant. To book a meeting, please contact Helen Weedon.