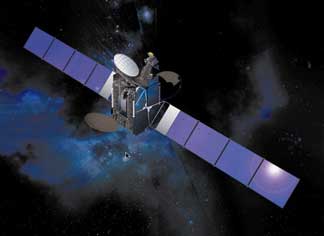 EchoStar Satellite Services is another company stepping up to assist in the aftermath of Haiti by donating satellite communications services to Haiti relief agencies.
As part of its outreach, EchoStar notified the FCC about its intentions on
January 14
.
EchoStar is offering Ku-band satellite bandwidth capacity from its
EchoStar IX satellite located at 121 degrees W.L
. Relief agencies seeking to establish an emergency channel or conduct satellite backhaul or uplink services should contact EchoStar's Traffic Desk at 888-778-3728. EchoStar IX's satellite beam covers the United States, including Haiti due to its close proximity.
EchoStar Satellite Services L.L.C., is a wholly owned subsidiary of EchoStar Corporation [Nasdaq: SATS] and provider of satellite-related backhaul, aggregation and distribution of video, audio and data domestically and internationally.