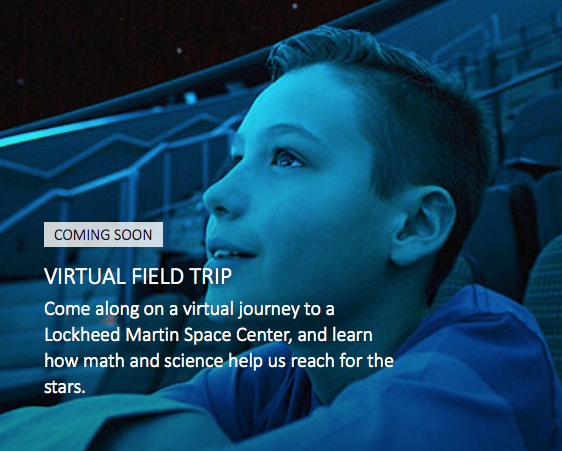 How many adults wish these programs, Generation Beyond and STEM, were around when they were thoughtfully planning their futures with their career guidance counselors? Stand back as this generation steps out as the first graduates to participate in the STEM and Generation Beyond programs.
Lockheed Martin launches Generation Beyond, a first of its kind, national educational program to bring the science of space into thousands of homes and classrooms across America. The Science, Technology, Engineering and Math (STEM) program is designed to inspire the next generation of innovators, explorers, inventors and pioneers to pursue STEM careers.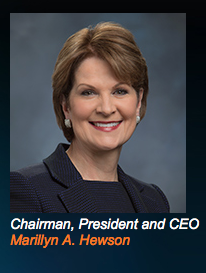 "Our children—the elementary, middle and high school students of today—make up a generation that will change our universe forever. This is the generation that will walk on Mars, explore deep space and unlock mysteries that we can't yet imagine," said Marillyn Hewson, Lockheed Martin Chairman, President and Chief Executive Officer. "They won't get there alone. It is our job to prepare, inspire and equip them to build the future—and that's exactly what Generation Beyond is designed to do.kj3Hewson announced Generation Beyond at the opening ceremony of the Lockheed Martin-sponsored USA Science & Engineering Festival, the largest—and only—national STEM event.
The new STEM education program will offer several interactive tools to engage and inspire students and educators:
Online Curriculum: The core element is an online curriculum for middle school teachers and students, including lesson plans for teachers, a virtual field trip and activities students can bring home to share with their families. The deep space curriculum will be shared freely with thousands of middle schools across the country, reaching hundreds of thousands of American students.
Lockheed Martin Mars Experience Bus: In addition to the curriculum, Generation Beyond includes a real-life Mars Experience Bus that will travel the country providing student riders with an interactive experience simulating a drive along the red planet's surface. The Lockheed Martin Mars Experience Bus is the first immersive virtual reality vehicle ever built and replicates 200 square miles of the Martian surface. The Mars Experience was built with the same software used in today's most advanced video games.
Hello Mars App: Lastly, Lockheed Martin has launched a Hello Mars smartphone app, allowing students to find Mars in the sky, travel there virtually and receive real-time Mars weather reports.
p>
The online tools and fun can be found at www.lockheedmartin.com/generationbeyond
Lockheed Martin has played a leadership role in both space exploration and STEM education, and they have partnered with NASA and participated in every US Space Mission, including each journey to Mars.
And over the past five years, Lockheed Martin has contributed almost $70 million to STEM programs, and maintained strong partnerships with:
National 4-H Council
Girls Inc.,
National Geographic
Project Lead the Way
National Science Teachers Association
Girls Who Code
FIRST Robotics
"Generation Beyond is a perfect example of Lockheed Martin's ingenuity in using cutting-edge technology and high quality curricula to encourage young people to explore STEM fields in a hands-on way that will stay with them for a lifetime," Jennifer Sirangelo, president and CEO of National 4-H Council. "4-H and Lockheed Martin are dedicated to creating interactive, experiential programs that ignite passion for STEM topics in young people, then help guide them down a pathway for a fulfilling STEM career. What better way to engage young students than getting them excited about exploring space?"