A potential replacement engine for the Russian RD-180 rocket engine is one being developed by Aerojet Rocketdyne for the US Air Force Research Laboratory (AFRL) known as the AR1—the company continues to work on key technologies that use an oxygen-rich, staged combustion (ORSC) engine cycle.
Aerojet Rocketdyne, a subsidiary of Aerojet Rocketdyne Holdings, Inc. (NYSE:AJRD), has now successfully completed their final test series on this sub-scale oxygen rich preburner as part of the US Air Force Research Laboratory (AFRL) Hydrocarbon Boost Technology Demonstrator (HBTD) program. Aerojet Rocketdyne tested the preburner at full power and full duration to provide key insights for future engines that use this engine cycle. The reusable HBTD demonstrator engine is a 250,000 lbf thrust class engine that is capable of as many as 100 flights and features high-performance, long-life technologies and modern materials.
This series of successful tests also marked the first use of the Mondaloy 200™ super alloy, which was developed jointly by Aerojet Rocketdyne and the AFRL Materials Directorate. Mondaloy 200™ is an enabling technology for rocket engines that employ the ORSC engine cycle due to the high-strength and burn resistance properties.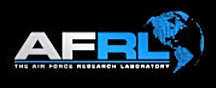 According to Joe Burnett, the Aerojet Rocketdyne program manager of the Hydrocarbon Boost Technology Demonstrator program, the large quantity of data that was gathered during this test series is invaluable in anchoring the analytical models that were developed for use with this and future engine programs. Incorporated was a novel fuel and oxidizer mixing technology in the preburner design, which yielded an extremely uniform gas temperature throughout the engine—consistent gas temperatures in an engine are critical for turbomachinery performance.