The combo launch of the sixth set of Iridium NEXT satellites and NASA's Gravity Recovery and Climate Experiment Follow-On (GRACE-FO) aboard a SpaceX Falcon 9 rocket from Vandenberg AFB has been moved to May 22, according to a spokesperson for NASA's JPL.
Iridium has already placed 50 satellites into orbit and another 25 are scheduled for on orbit deployment before the NEXT constellation is completed.
NASA and the German Research Center for Geosciences joined forces for GRACE-FO. The satellite will be analyzing various changes occurring within the Earth and will also audit mass water movement about the planet, such as subsurface water storage, glaciers and ice sheets. This analysis is also predicted to assist with varying views of climate changes on Earth. GRACE-FO has a planned life expectancy, at a minimum, of five years.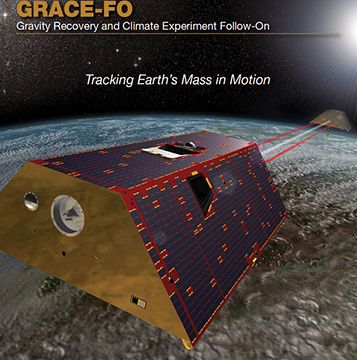 The GRACE-FO mission is a joint effort between NASA and the German Research Center for Geosciences. GRACE-FO, according to NASA, is expected to provide critical measurements that will be used together with other data to monitor the movement of water masses across Earth and mass changes within Earth itself.
"Monitoring changes in ice sheets and glaciers, underground water storage, and sea levels provides a unique view of Earth's climate and has far-reaching benefits," read a portion of a statement put out by NASA about the mission.
The mission is scheduled to fly at least five years.
The separate Iridium portion of the launch will mark that company's sixth in its Iridium NEXT launch series, and the second of this year. The most recent Iridium NEXT launch occurred March 30, while the previous four were all in 2017. All of the launches have been from VAFB.
Iridium's plan for the launches of another 25 NEXT satellites will be to complete the constellation this year, which is likely with just two more launches following the one planned for Saturday.