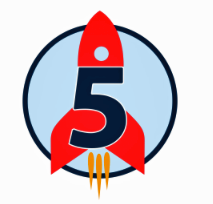 The SSPI editorial advisory board has named the first ever Rising Five new space companies at the 2017 Chairman's Reception, the exclusive C-Level reception that opens the Society's Hall of Fame Benefit Dinner on March 7 at the Washington Convention Center.
The Rising Five are the new space companies in the satellite industry that have made the most substantial progress over the past year. They are...

Kymeta Corporation
Kymeta was named to the Rising Five for the Ground Systems Sector. Kymeta Corp. was spun out of Intellectual Ventures, a patent holding company, based on the metamaterials technology for electronic beam steering developed in that company's labs. It was launched in 2013 with a $12m investment from Bill Gates, Lux Capital and Liberty Global. Before the year was out, it closed a $50m round from existing investors plus Osage University and Kresge Foundation. Early in 2014, they won a $6.2m engineering contract with Inmarsat to accelerate that company's product development. Learn more about the Kymeta Corporation.

OneWeb
OneWeb was named to the Rising Five for the Communications Sector. OneWeb emerged in 2014 from WorldVu. The company plans a $3.5bn LEO constellation of 700 satellites providing broadband connectivity worldwide including support for LTE, 3G and WiFi terminals. It plans to launch its initial 10 satellites in early 2018 and the launch of broadband access in 2019. Learn more about OneWeb.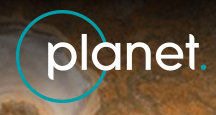 Planet
Planet was named to the Rising Five for the Earth Observation Sector. Founded in 2010, the company launched two demonstration cubesats in 2013, when it also announced a plan to loft a constellation of 28 EO satellites. These were deployed from ISS in 2015, when the company also raised $95m in funding, bringing its total raised to $183m. Learn more about Planet.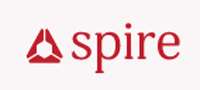 Spire Global
Spire Global was named to the Rising Five for the Earth Observation Sector. The company was founded in 2012 to create ArduSat, a crowd-funded satellite launched in 2013. From that year through 2015, the company raised $66m from venture investors. As of 2015, the company had launched four cubesats to conduct space-based experiments. Learn more about Spire Global.

Virgin Galactic
Virgin Galactic was named to the Rising Five for the Launch Sector. Virgin Galactic's original business plan was for space tourism: suborbital flights to give people an experience of weightlessness aboard SpaceShipTwo. In 2012, the company announced plans for LauncherOne, with a goal of placing 200 to 300 kg payload capacity in sun-synchronous orbit for under $10 million per mission. Learn more about Virgin Galactic.